We love the African continent so much that we live and work here – and just skip every winter – and give you some tips for the ultimate African travel destinations of 2020!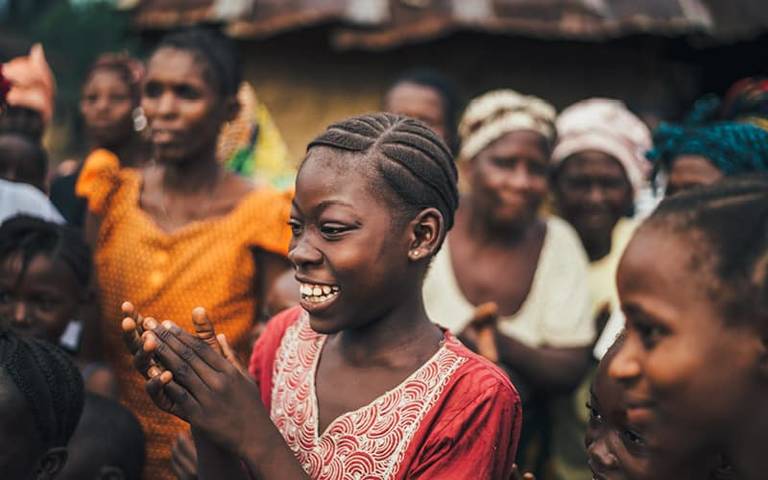 BELOW YOU CAN READ MORE ABOUT THE 5 AFRICAN TRAVEL DESTINATIONS OF CHARLIE'S TRAVELS FOR 2020:
Magical island vibes can be found on Madagascar, Africa's largest island in the azure Indian Ocean. Chances are you know this country from the animated film in which zoo animals accidentally end up on the island. With the emphasis on accident, because zebras, lions and giraffes in typical safari parks are not found in Madagascar. The flora and fauna in Madagascar is unique: because the island is so isolated, animal species live here and there is vegetation here that you will not find anywhere else in the world. Just think of different lemurs, crazy insects, special reptiles, or the majestic baobab trees. As soon as you set foot in Madagascar, you have the feeling that you have stepped into a fairytale book: in a country far away …
Madagascar is an off the beaten track destination and does not yet have much tourism. The island is difficult to reach but full of potential. The landscape has so much to offer that a lid fits on every jar. Snorkeling and diving with whale sharks and manta rays? Check! Vast, quiet beaches with only palm trees and coconuts? Mountains? Jungles? All on one island! The culture sniff can also indulge himself here. Malagasy population is made up of Arab and Asian traders, Bantu tribes from East Africa and European settlers. This international mix can also be found in the kitchen and architecture. In addition, Madagascar has a rich pirate history, which you can dive into while visiting the pirate island of Ile Saint-Marie. Drink up me hearties yo ho!
View all highlights and unique experiences of Madagascar here!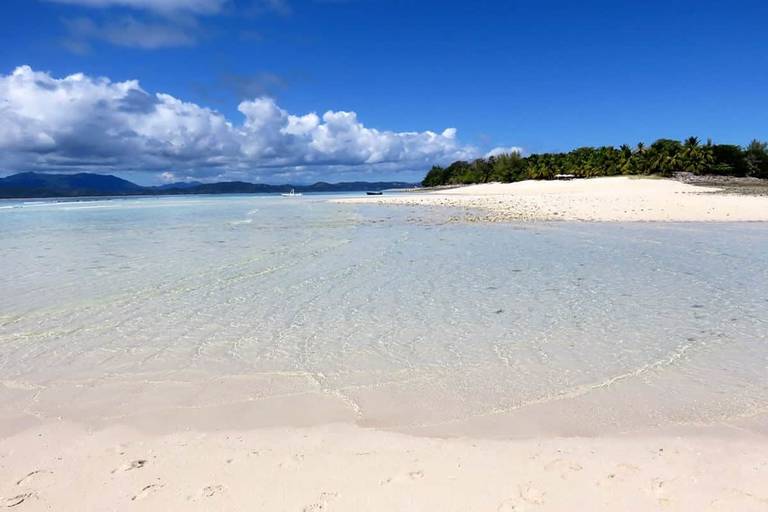 How do you travel in Madagascar? Driving around yourself or public transport is only reserved for the purebred adventurer who can take a beating. Looking for more safety and comfort? Then explore the country in a private car with driver.
Which language is spoken? In Madagascar they speak the local language Malagassi and French. If you do not master these languages, a heart to heart with the local residents can sometimes not go too smoothly. When traveling with a driver, you can regularly use him as an interpreter!
How expensive is Madagascar? Flying to Madagascar costs a lot of money, and because there is more demand than supply for beautiful accommodations, you have to look even deeper into your wallet. Going to Madagascar on a more limited budget? Then go regularly to the local restaurants and the cheaper homestays to balance your expenses.
When to go? Hurricane / rainy season is in Madagascar between December and May. Outside of these seasons, the climate is very pleasant.
How safe is Madagascar? Beware of pickpockets in the capital Antananarivo! (no different from any major city on this globe). The atmosphere is relaxed and the residents friendly and curious.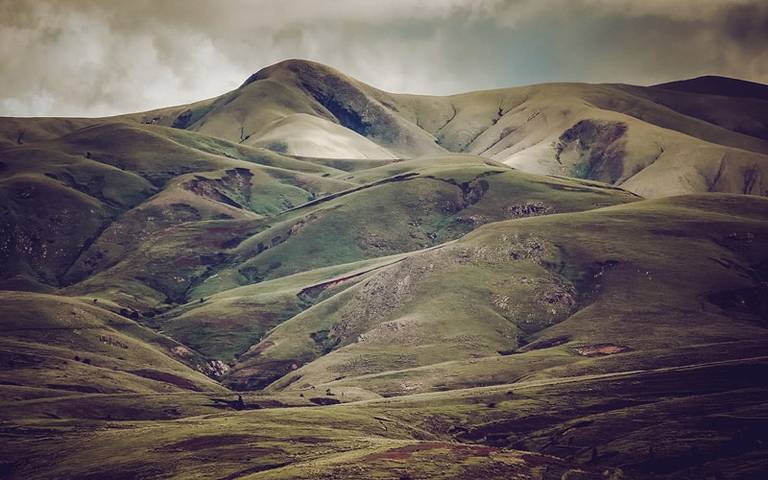 Curious about all our destinations?
Uganda: the shiny, green pearl of Africa, often hidden in the shadow of big safari brothers Kenya and Tanzania. Less crowded, and therefore a more off the beaten track destination! Large parts of the land are lush, green and so fertile that even a branch would grow if you put it in the ground. Uganda is especially famous for its rare mountain gorillas that hide in the dense, misty jungle. But the country has much more to offer: you will find waterfalls and coffee plantations in the east. Extensive dry plains to the north, dotted with mountains and villages of traditional populations. To the west, you can swim in crater lakes, look for chimpanzee families in rainforests, or walk across glaciers on Africa's third-highest mountain. In the south you can paddle over mirror-smooth lakes on the edge of volcanoes, and relax in the warm sand on tropical bounty islands in Lake Victoria. This lake also feeds the Nile that meanders through Uganda, and you can brave rapids in a raft. And yes: also in Uganda you can spot the Big Five from your safari jeep! Or would you rather float on a boat among the curious hippos?
Uganda is not only one of our favorite destinations for 2020 because of its amazing diversity, but also because of the bustling cities full of friendly people. Dance, music and rhythm are interwoven by the communities, the markets are colorful, street food is sizzling on the barbecues and if you like a party, Uganda is a destination of choice. The capital Kampala is also known as the "Party Capital of East Africa" ​​and has no difference in terms of steps between Tuesday and Saturday.
View the highlights and unique experiences of Uganda here!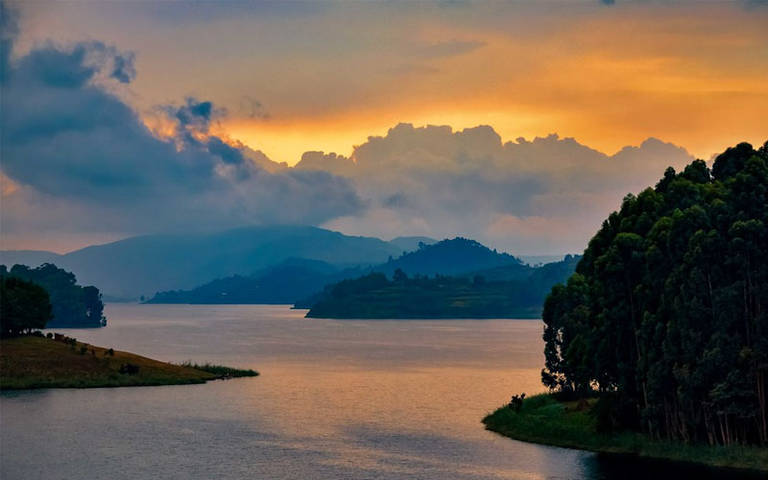 How do you travel in Uganda? In this country you can do fantastic road tripping, with or without a driver.
Which language was spoken? Every district in Uganda has its own language, but in general everyone speaks excellent English because of the colonial past.
How expensive is Uganda? In Uganda you can travel cheaper than in its neighboring countries. For example, a trip in a safari park costs half!
When to go? In Uganda, the temperature is pleasant all year round. If you want to avoid a regular downpour you should not go in April, May, October or November.
How safe is Uganda? Uganda is a relatively safe and politically stable country. You do have to take malaria into account! Always be informed by the GGD.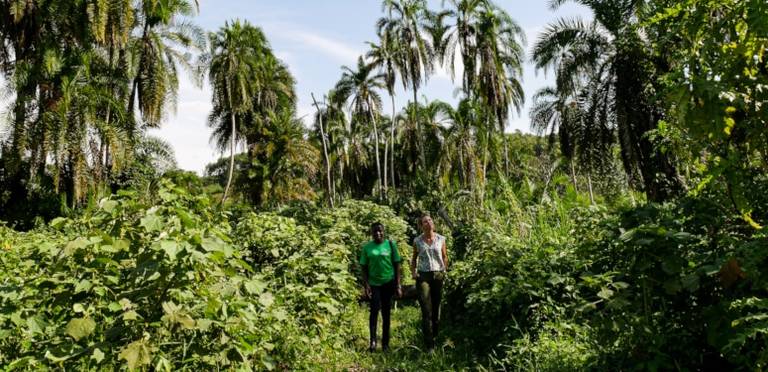 3. ESWATINI & SOUTH AFRICA
The Lonely Planet also named this destination as one of the favorites of 2020. eSwatini (formerly Swaziland) is a tiny, cute country surrounded by South Africa and Mozambique. eSwatini is known for the extremely friendly and cheerful inhabitants and the untouched culture: did you know, for example, that eSwatini is still just a kingdom? This destination is less popular and crowded than neighboring South Africa, making it the perfect place to get completely zen in nature – think rolling hills, mountains and waterfalls.
eSwatini is small and fine, and in just an eight-hour drive you can see almost every corner of the country. That is why we recommend that you immediately visit South Africa when you visit this destination: a golden combination! In about 2.5 hours you tuff by car from eSwatini to Kruger National Park. We also call South Africa the world in one country, the entry-level model among African travel destinations. You will find rugged coastlines, impressive mountain ranges, vast savannas full of elephants, vineyards with authentic farms and cozy cities.
View the highlights and unique experiences of eSwatini and South Africa!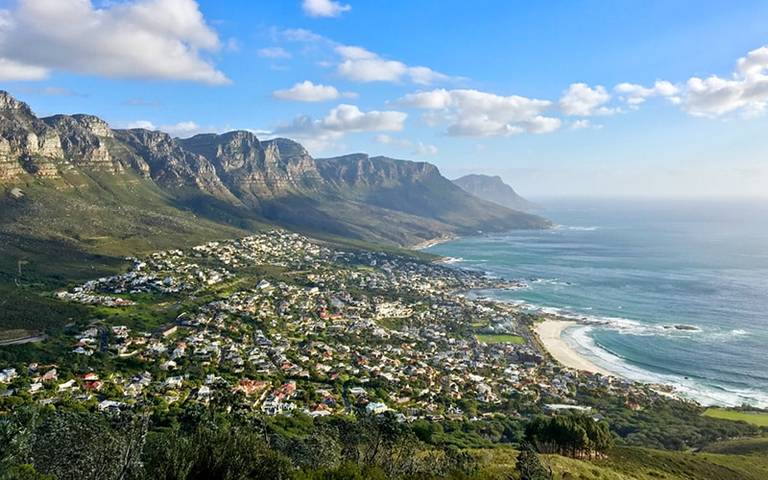 How do you travel in eSwatini and South Africa? If there is one area where you can make the road trip of your dreams, it is Southern Africa. For example, South Africa is known for the amazing routes that you can drive and lead you along the coast and through the vineyards.
Which language was spoken? 11 languages ​​are spoken in South Africa, one of which is English. In eSwatini people also speak a nice word of English.
How expensive are eSwatini and South Africa? If you drive yourself, South Africa is not an expensive travel destination. In the cities you can also eat out for half of what you would pay in the Netherlands.
When to go? South Africa has four seasons, just like in the Netherlands, but then switched. Do you want to go to South Africa during the summer holidays? Then head east and to eSwatini, where the temperature will be soft and comfortable. When you go in our winter time, the south and west coast is ideal: Cape Town celebrates the summer holidays in December!
How safe are eSwatini and South Africa? Let's not ignore it: South Africa has crime problems. If you adhere to certain safety regulations, there is little chance that something unpleasant will happen. For example, leave your bling-bling at home, be alert when you pin, don't show off your iPhone 11 (no matter how proud you are) and don't walk the streets after dark. eSwatini is considered safer because of the gentle character of the inhabitants! Relatively less malaria occurs in both countries, but you should always be informed by a medical institution.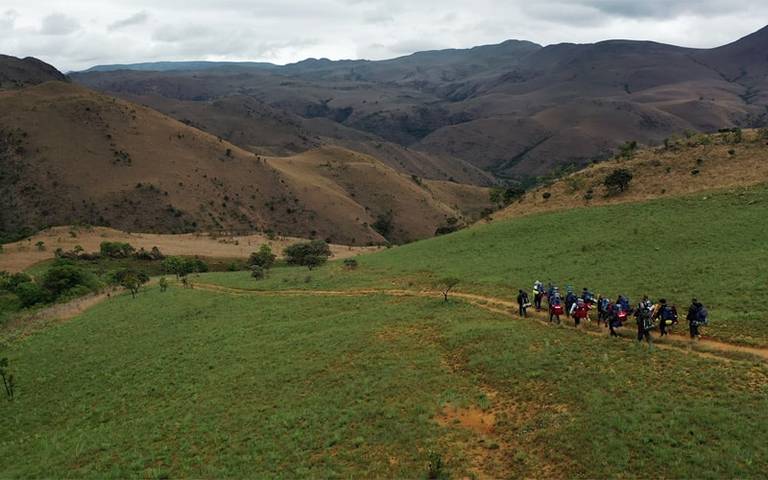 Ethiopia is perhaps one of the most unique destinations in the entire world. The ancient culture has survived firmly because the country has never really been colonized. Here you will find Orthodox Christianity that is much older than the Christianity that we know from Europe. The result is an amazing cultural heritage: churches carved out of rock in the most impossible places, built from the 7th century. But did you know that the Rastafarian religion does not come from Jamaica, but from Ethiopia? The local food is also to die for; spongy pancakes with delicious, spicy sauces. Ethiopia has a lot to offer not only in the cultural field: the landscape is equally unique. Just think of the surreal, volcanic moonscape of Danakil Depression, where you can look an active volcano straight in the eye. If you like hiking, you can brave one of the majestic mountain landscapes.
One point at a time, we give Ethiopia a medal for the country of extremes: the largest traditional population groups in Africa can be found here, or the lowest point on the whole globe – in Danakil Depression. You can spot the largest crocodiles or climb to the highest built church in the world. Who doesn't want that?
View the highlights and experiences in Ethiopia here!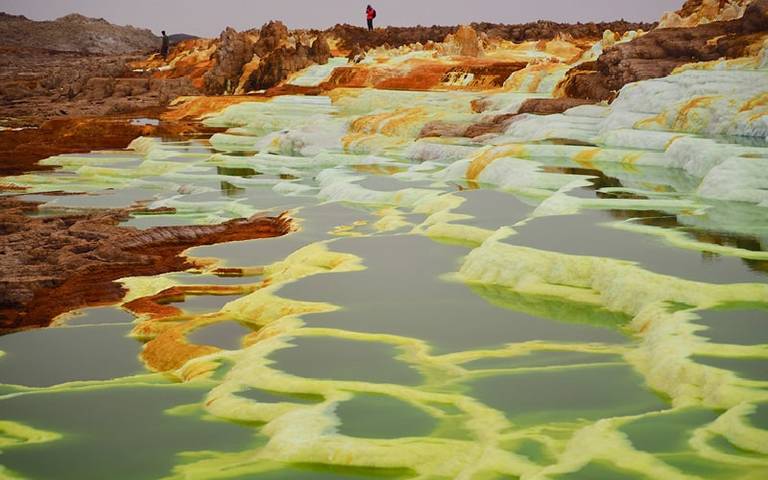 How do you travel in Ethiopia? Travelling with public transport? You have to be a seasoned backpack veteran for that. You can only drive yourself with a car registered in your name, so renting a car with a driver is what we recommend.
Which language was spoken? Over 80 different local languages ​​are spoken in Ethiopia and English is scarce even with drivers! Get your hands and feet sign language tricks out of the closet!
How expensive is Ethiopia? In Ethiopia you can travel in two ways: either hard, adventurous backpacking (insanely cheap!) Or driving around with a private driver in above average comfort (expensive!). There is not much in between, so middle-class accommodations are often hard to find.
When to go? During the Dutch summer holidays, there is a lot of rain in Ethiopia. From the end of September it will become dry and everything will bloom because of the rainfall. From January it will still be dry, but the country will also become dry and arid.
How safe is Ethiopia? Ethiopia is a relatively safe country. Be well informed about the election time, because safety is not always guaranteed. Traffic is dangerous in Ethiopia: the night bus? Better not! Because Ethiopia is high, there are many areas that are malaria-free. Let the GGD advise you on this.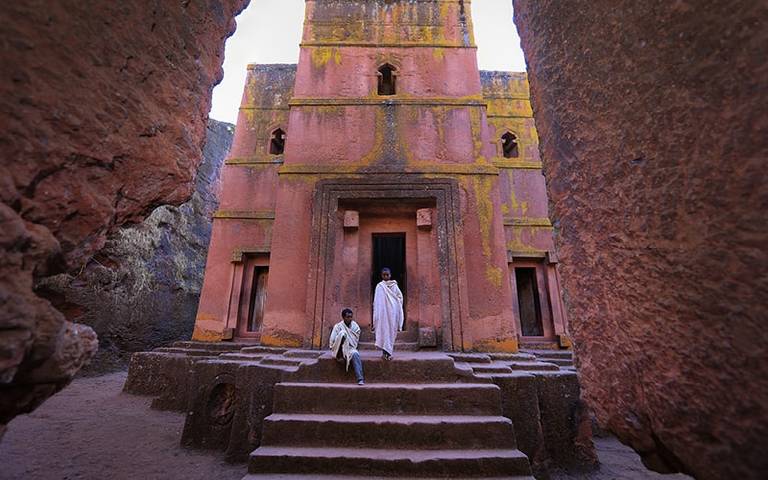 Kenya: the popular high-school kid among African vacation destinations. Because yes, Kenya has it all! Idyllic coastlines where you can drink cocktails from coconuts and catch azure waves? Check! Big Five? Check! Bustling metropolises? Check! You can even find the second highest mountain in Africa (Mount Kenya) here. A versatile holiday destination, but perhaps more 'on' than 'off' the beaten track. Is that less of a Charlie's Travels destination? Certainly not! Our home base is in Nairobi and Charlie has been turning the country inside out for five years. That is why we know the most authentic places and the most off-the-beaten-track routes in Kenya, set up together with our local partners. And we can tell you: off the beaten track Kenya, that's what you say to!
Just think of motorcycling through a desert to pitch your tent at a salt lake. Or do a rough track through the bush with traditional Masai people, to sleep in a kraal and to eat goat by the campfire in the evening. Sleeping in Mama Rose's homestay, in the lush green Taita Hills that not even most Kenyans can pinpoint on the map? Or explore the island of Lamu, where there are more donkeys than humans, and you can get lost in the narrow alleys where time seems to have stood still for 200 years?
View the highlights and unique experiences in Kenya here!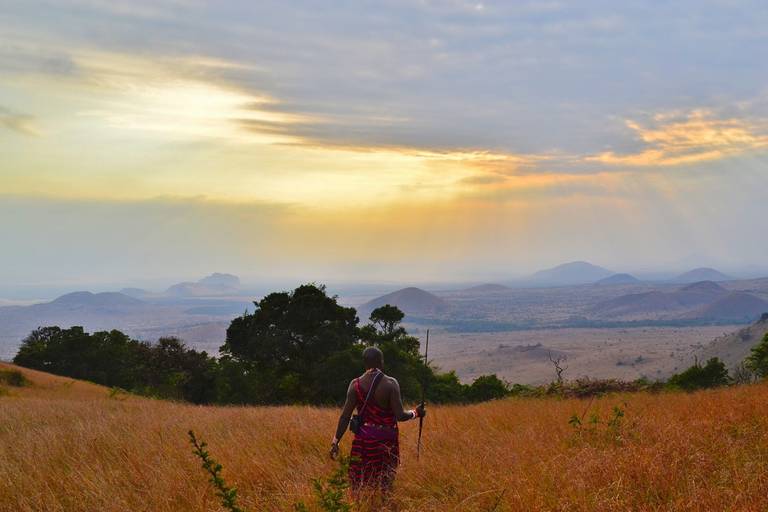 How do you travel in Kenya? It is all possible in Kenya. Driving yourself, with or without a driver is doable and the routes are incredibly beautiful. When driving to the coast, you can wave to zebras and elephants on the way as the road winds through a national park. This also applies to the train, which has a good network compared to neighboring countries.
Which language was spoken? Swahili and other local languages, but also the English vocabulary is generally broad, partly due to the colonial past.
How expensive is Kenya? That depends: national parks and activities often cost a dime more, while in a private villa on the coast you can usually spend the night for next to nothing.
When to go? The dry season is between July and September, and you can also see the famous 'Great Migration', in which large groups of animals run from Tanzania to Kenya.
How safe is Kenya? There are parts of Kenya where travel is not recommended. Always check the travel advice from the government! In Nairobi you have to take care of your belongings and you better leave gold jewelry at home. Furthermore, Kenyans are generally very friendly and helpful!