In this article, we'll explain why we consider it important to work with local partners, how we recruit and train them, and most importantly: how our partners enrich your journey on the African continent.
The importance of collaborating with local partners
We collaborate directly with partners with whom we have a personal relationship. From guides to drivers, homestay owners to nature conservators.
We know them by first and last names, we've met their children and pets, we regularly converse with them, and we invite them to the Jungle Villa at least once a year. By maintaining personal relationships, we ensure not only a unique travel experience but also that the money you spend during your journey goes to the right places.
By working with partners outside of tourist hotspots, we ensure that a much broader group of people benefits from tourism. We don't involve intermediaries. All of this sets us apart from other travel agencies that organize trips to Africa.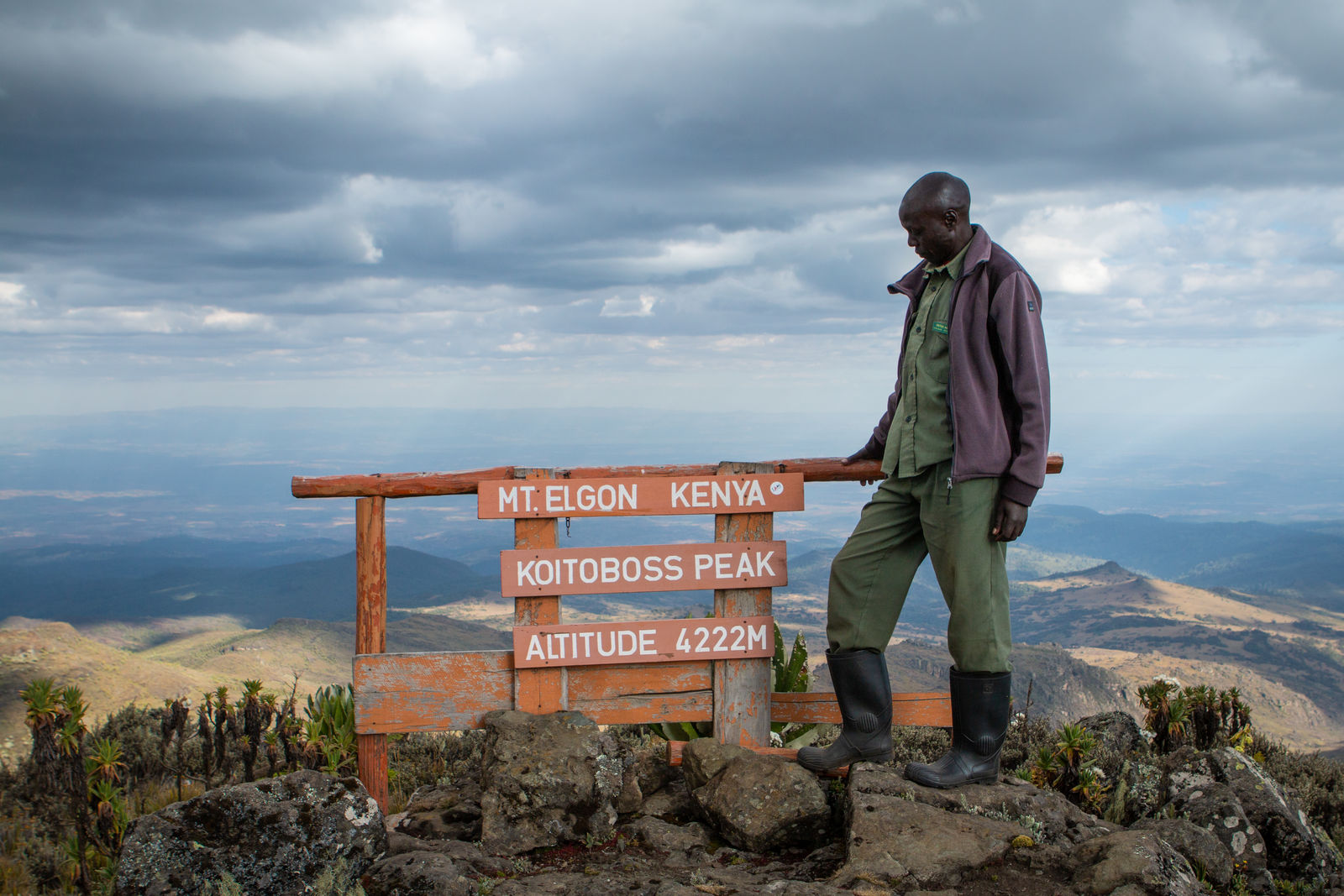 How do we recruit local partners?
How we find our local partners is quite simple. We travel! We explore, make friendships, and establish connections. We spend time with potential partners, hire them as guides or drivers, or stay with them.
By spending enough time in the countries where we offer our travels, we naturally come across hidden gems. People who make you say, "Wow, what an extraordinary person with an exceptional story. A partnership with them could enrich both our travels and their lives."
And that's often the beginning of a long-term collaboration. Because that's always our goal: a lasting relationship where we learn from each other.
Robert O Rerente is one of those exceptional individuals.
Charlie personally got to know Robert O Rerente during one of his motorcycle tours through the Loita Hills in Kenya. Since their meeting, Robert – a true Maasai, as he calls himself – has become our dedicated partner. Robert says, "We live very peacefully. We are very traditional. Loita is generally a special place for the Maasai. I have been receiving travelers from Charlie's Travels for years. First, we get to know each other, and then we start walking. I know everything here. Almost every tree."
The relationship with Robert is reciprocal. He informs our travelers about the herbs and plants in the forest, what to do when encountering an animal, he shares the goat meat from the goats he slaughters with you, and he welcomes you into his community.
In return, you help Robert and his community by visiting them. "Since we started working with Charlie's, we can pay for school, buy food. We have been able to build houses. When people are sick, we can now afford the hospital. Everyone benefits."
But you're not just helping Robert and his community financially. The community enjoys having people visit them. They learn just as much from you as you do from them.
We go on journeys together with local partners.
The first step towards a sustainable partnership with local partners is a 'trial experience'. We set out with a potential guide, spend a night with a host, or embark on an exploration with a driver.
In no time, we determine whether there's potential in the partnership. This potential needs to exist from both sides. Can the partner bring something to us, and can we bring something to them?
Such a trial experience is also an essential way to discover the areas in which we can further train the partner.
How do we train our partners?
Learning from each other is the foundation. What does that look like?
Let's first consider what it definitely doesn't look like. People from Western countries often seem to want to guide people from African countries. They want to show them what progress means, to "save" them. You might be familiar with the white savior syndrome. We believe that communities can determine progress for themselves much better, within their own cultural context. So, we don't tell them "how it works."
What does it look like then? It's an equal exchange. We realize that we can learn just as much from locals as they can learn from us.
Part of this exchange is the annual visit to our office. We assist our partners with their finances and any business-related questions they have. We also train them in dealing with different types of clients. Moreover, there's plenty of room to strengthen our personal bonds.
How do local partners enrich your journey?
Through our collaboration with local partners, at Charlie's Travels, we offer journeys that are unique and unattainable elsewhere. Thanks to our personal partnerships with exceptional locals, we can provide authentic and sustainable experiences.
Connecting with local residents allows you to truly learn about their cultures, norms, values, and daily lives. We make cultural exchange much easier. Your host or guide shares a piece of their world, while you share aspects of your culture around the campfire. We always ensure it's a reciprocal exchange.
It's no coincidence that one of our three sustainable pillars is to encourage the sustainable development of communities through establishing local partnerships.
By booking a trip with us, your journey becomes even more valuable. Not just for yourself, but also for the places you visit. With Charlie's Travels, you can travel sustainably in Africa and contribute just as much as you receive.