"WHAT IS THE EFFECT OF REMOTE WORKING ON MOTIVATION, ENERGY AND PRODUCTIVITY? I AM RESEARCHING IT - IN KENIA!" - Barbara Braak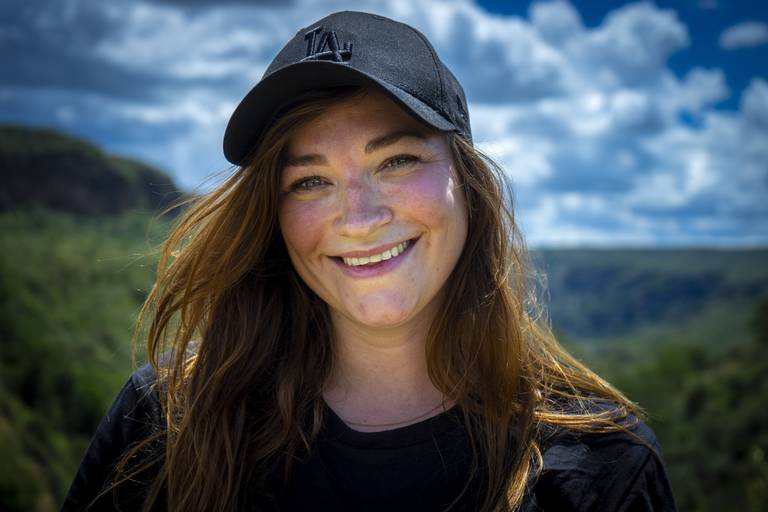 Curious about all our destinations?
KENYA: FAR AWAY OR CLOSE BY?
Published on 05 January 2021 – Barbara Braak
On 11 November 2020, I left for Kenya to work remotely for 4 weeks. Also called remote working. Before I left I interviewed my colleague Wencke, Commercial Director at Great Place To Work. I asked her why she let me go, what her concerns were and what she hoped it would bring. Now, back in the Netherlands, we speak again. How did the 'home front' of colleagues experience my trip? Were the worries not as bad as expected or, on the contrary, were they confirmed? And were the expectations exceeded or not?
Barbara: I am home again! What did you notice about me working from Kenya?
Wencke: Welcome home! Now that sounds a bit strange, because it doesn't feel like you've been away. Apart from the fact that you have become a lot browner, of course. I never noticed the two-hour time difference. Especially because we had daily app contact and the regular meetings were on the agenda. In fact, I had the feeling that you were even more alert than before you left!
"IF YOU HADN'T SAID YOU WERE GOING TO KENYA, I WOULDN'T HAVE NOTICED.
Barbara: How did you notice that?
Wencke: Certainly your appearance and the positive vibe you brought to the team. What your energy did for all of us every morning at the start of the day surprised me in a positive way. And I think potential customers experienced that energy as well. You've been able to bind one organisation after another to us during that period, so go on back!
No alternative text specified for this image
Barbara: Before I left, you said that you noticed that you wanted to be tighter on the KPIs and keep a better grip on things because of the distance. What do you think about this now? Is that indeed necessary?
Wencke: What was I thinking! I really came up against myself in this. KPI's are KPI's, whether you are here in the Netherlands, in Kenya or somewhere else. Looking at this situation: you have outdone yourself and proven yourself wrong. What I really liked was your message about how grateful you were for the trust from the team. And there was 100% of that. The whole club was looking forward to the morning to enjoy your stories again. The trust factor was really there.
Barbara: That was something that I found ambiguous in the beginning. What is it like to see a happy brown face every day, while you may not be feeling so well at home? But anyway, anyone can go! You just have to take the initiative and accept your responsibility. Are there things you, we or I could have done differently?
"A GOAT SLAUGHTERED WITH THE MASSAI WHILE I WAS CRAWLING ON THE SOFA WITH A BOOK THIS WEEKEND.
Wencke: No, I have only become more convinced that this is very possible and has a positive effect. What I was afraid of is that you might feel encumbered to speak out if you had a bad day in paradise.
Barbara: Of course you have your moments now and then. For me personally, the heat while working on the beach was a little less at times, in all honesty. You can also see that in the productivity figures. But then again, you don't have to put me behind a laptop without air conditioning when there's a heat wave in the Netherlands. For the rest, I went into this quite blankly and saw it as a discovery and a study. The results are impressive and I wouldn't have done anything differently myself. I would recommend it to anyone.
"I HAVE NEVER FELT SO MUCH MYSELF. I MADE THE CHOICE TO GO FOR MYSELF. THIS IS MINE AND NOBODY ELSE'S AND THAT GAVE ME A LOT OF ENERGY AND SELF-CONFIDENCE."
Wencke: You were away for a total of 5 weeks, 4 of which you worked. Is that a good length of time for remote work?
Barbara: If it is your first time working remotely, I think this combination of working and travelling for five weeks is perfect. If I go again, and there is a good chance I will, I would go for a longer period. 6 to 8 weeks to two different places where you have a good co-working space nearby, for example. That way, you have a 'real' workplace and enough time to acclimatise.
Wencke: What I am curious about is whether this has worked so positively because the time we are in now with Corona is so different. What will it be like when you leave in a more 'normal' time? And do you already have a next destination in mind?
Barbara: Yes, I am curious about that too. We'll have to wait and see how things develop, but I think it would be great to leave for France or Spain sometime in March or April. My expectation is that the work will largely remain online, and besides, both my colleagues and I have experienced it as positive. Why wouldn't I do it!
"I'M JUST EXPANDING THE RESEARCH: WHAT ARE THE BEST PLACES TO WORK REMOTELY?"
What would you like to give other managers or organisations in the context of remote working?
Wencke: That you should not be afraid. It is often more a confrontation with your own limiting thoughts than it says something about your employees. Does it say something about the lack of trust in the employee? Then ask yourself why this is the case and talk about it. And as mentioned earlier: Make clear agreements with each other in order to avoid fuss.
When a parent brings his or her child to primary school for the very first time, it is often the parents who suffer the most. After all, the child knows what the assignment is and fits in easily.
"ANYONE CAN CALL ME. I AM NOT GOING TO CONVINCE ANYONE, BUT I AM GOING TO ASK THEM: WHAT IS STOPPING YOU?"
Barbara: I myself have felt the confidence and security to be able to make my own choice in this. To me, this is exactly why Great Place To Work lives up to its name. Practice what you preach!
If you want to go to Kenya yourself, click here. Curious about the full report? Then keep an eye on LinkedIn!