Sustainable travel to Kenya with Charlie's Travels
Kenya is our home country and that is for a good reason: as far as we are concerned, Kenya is the most beautiful country there is and that is partly due to the beautiful nature and landscapes in Kenya. This country is super diverse in culture, landscapes, nature and wildlife and we want to keep it that way. That is why we are taking sustainable travel in Kenya to the next level. We collaborate with eco-lodges and do our part by working with partners such as JustDiggit or Mikoko Pamoja. We would love to take you on a journey to Kenya, all with great respect for Mother Nature.
Kenya's nature and landscapes are remarkably diverse, as we mentioned earlier. An hour's drive from the capital Nairobi – and also the only capital in the world with a National Park – you'll find the greenest tea fields in Limuru, another hour further you'll suddenly find yourself driving across a vast savannah. But what exactly do we mean by "super diverse" and what is Kenya known worldwide for? We'd love to tell you more about that!
The vast savannas of Kenya
Kenya's savannas are a beautiful patchwork of nature. Vast golden grasslands with countless acacia trees adorn the landscape, while meandering rivers and reed beds provide captivating contrasts. As far as you can see, enjoy the overwhelming nature and vibrant wildlife in the air and on land. Although the Masai Mara is the most famous savanna in Kenya, there are many other such breathtaking landscapes to explore.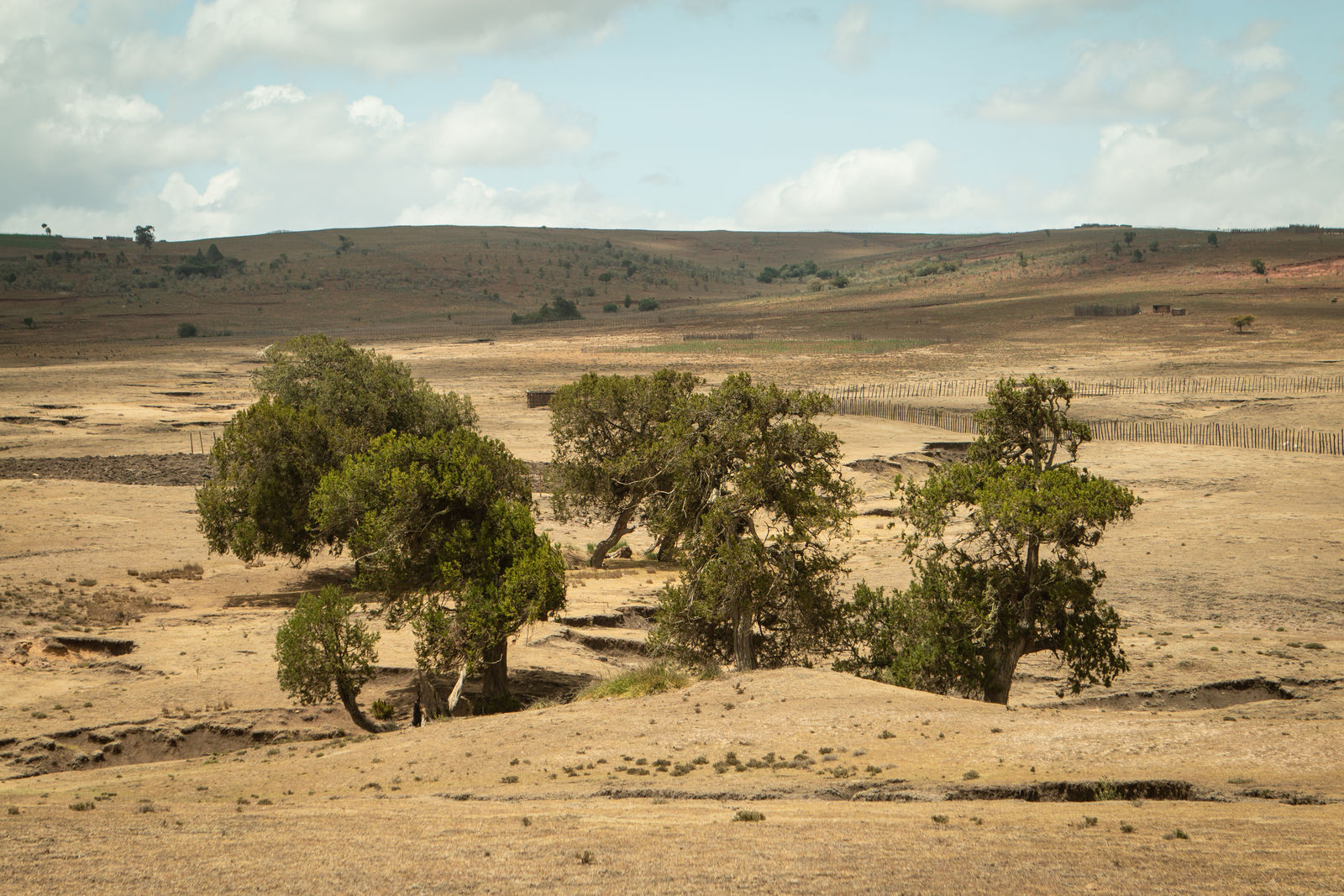 The Indian Ocean is one of the world's largest oceans. With its clear blue waters and vast shorelines, it offers plenty of opportunity for water sports enthusiasts. Not surprisingly, the Indian Ocean along the coast is one of Kenya's famous natural wonders. Visit coastal towns like Mombasa and Malindi and enjoy beaches as white as sugar, with swaying palm trees and an underwater paradise for snorkeling.
Mount Kenya may not be the highest point in Africa, but it is definitely a highlight of Kenya! While hiking on Mount Kenya, you will encounter lush forests full of colorful flowers. As you climb higher, you will enjoy a view of different vegetation, including vast golden grasslands. The landscape changes the higher you go, more and more into a wilderness where glaciers glisten like your grandmother's diamond necklace. It's like stepping into a Bob Ross painting!
Trees and plants in Kenya
For all the Rob Verlinden fans among us, be sure to hit this topic as well. What plants are there in Kenya? What trees are growing? Well, FEW! The tree that most typifies Africa – and thus Kenya – is the acacia tree. There are several species of acacia growing in Kenya, including the iconic African savanna acacia (Acacia tortilis) and the yellow fever tree (Acacia xanthophloea). These trees thrive in Kenyan landscapes and are characteristic of the country's savannas and national parks. The acacia is also an important food source for many animals in Kenya, such as giraffes and elephants.In addition, the Kenyan coast is much adorned with the beautiful Baobab tree. We wrote a nice ode on the most common trees in Kenya, so be sure to check out this article!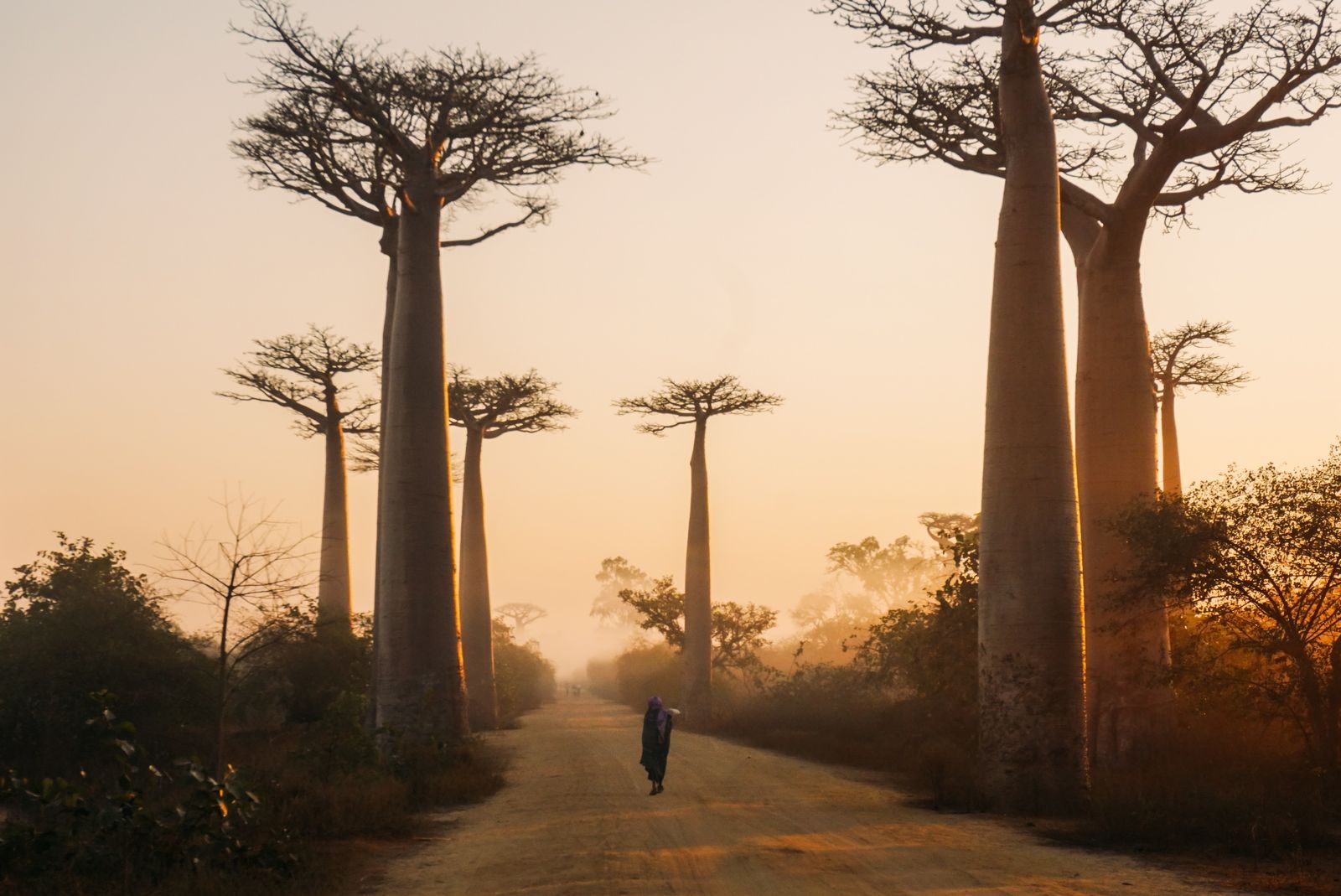 A list of trees and plants in Kenya
Kenya has a wide variety of plants and trees because of its diverse climates and landscapes. Below is a list of some of the plants and trees you may encounter in Kenya.
1. Grasslands and savannas
The grasslands and savannas in Kenya consist of grasses such as buffalo grass, star grass and Rhodes grass. You will also find super many acacia trees here!
In western Kenya you will find rainforests with trees such as mahogany, olive, cedar, and various species of ferns and epiphytes.
Typical of Kenyan marshes are papyrus plants, water hyacinth, reeds and various types of water lilies.
4. Plants in the desert of Kenya
In parts of northern Kenya, such as the Chalbi Desert, plants adapted to extreme drought grow, including acacias and thorn bushes.
On the Kenyan coast you will find mangrove trees where the red and white mangroves, among others, grow.
6. Nature on the mountains of Kenya
In the higher areas, such as Mount Kenya and the Aberdares, bamboo, lobelia and giant heather grow.
Fresh fruits and vegetables in Kenya
Also not to be forgotten is the fresh fruits and vegetables in Kenya. The taste of the mango here is much richer than how you find it in the Jumbo and the avocado you have never tasted so fresh.
Africa's greatest (wet) natural beauty: Lake Victoria
Of course, Africa's largest lake should not be missing from this article on nature in Kenya. Lake Victoria is the second-largest freshwater lake in the world and spans Kenya, Tanzania and Uganda. In Kenya, Lake Victoria is located in the western part of the country, surrounded by beautiful green hills and an abundance of birds.
Disclaimer: We highly recommend changing your swimwear for hike shoes! The environment and nature surrounding Lake Victoria are truly beautiful, but the waters of Lake Victoria…. not so much 😉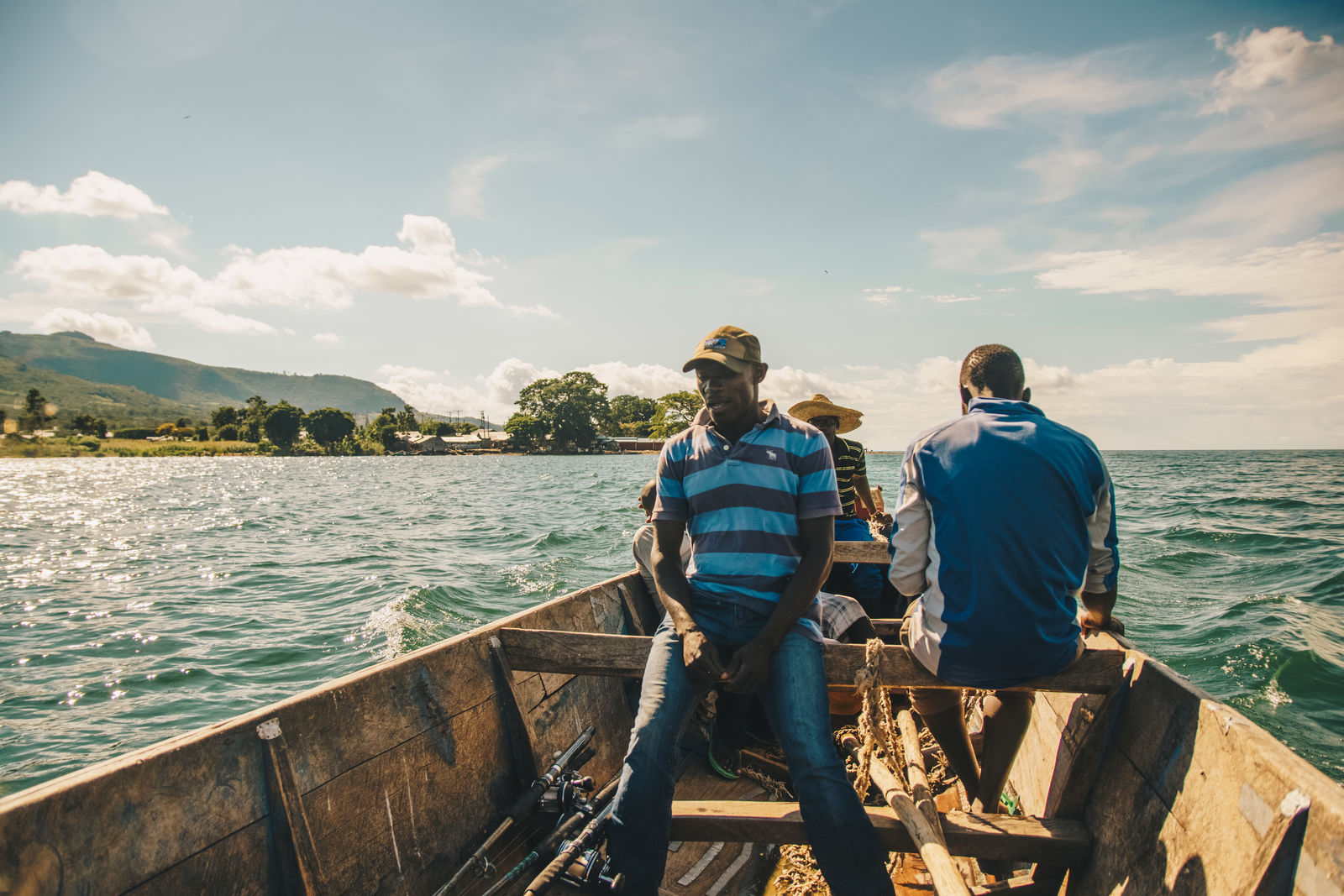 Accommodations in nature in Kenya
After that immersion in Kenya's rich nature, of course you'll want somewhere to sleep. Here's our top three nature-based accommodations in Kenya:
Sabache Camp is located at the foot of Mount Ololokwe and offers cozy en-suite tented accommodations. From your private veranda, you can enjoy panoramic views of the vast savannah surrounded by pristine wilderness. For adventurers, there is even the option to spend the night at the top of the mountain, where you will be greeted with impressive views in the morning. This particular camp is located in a remote private reserve and is managed by the local community.
2. Kili Springs Camp Amboseli
Looking for an environmentally conscious and nature-rich place to stay? Kili Springs Camp, a half-hour drive from Amboseli National Park, is owned by the local Masai people. Here you can enjoy comfortable and authentic accommodations with stunning views of the vast savannah.
The destination for those looking for a sumptuous overnight experience! Lumo Conservancy offers you the option to stay in stylish lodges or tented camps, all designed with the interplay of nature and comfort in mind. It is highly recommended if you want to treat yourself to a night of pure luxury surrounded by nature.
After your eyes are spoiled with all the beautiful greenery, mirror-smooth lakes, vast savannahs and high peaks of Kenya, there is nothing more chilling than ending the trip on the beaches of Kenya! You can also enjoy the beautiful scenery during a beach vacation in Kenya. How about swaying palm trees and white bounty beaches? The Kenyan coast has it all. What are you waiting for?