Potatoes, meat, vegetables? That doesn't sound so bad for Kenyans either! Food in Kenya is largely based on what is grown locally. Think potatoes, cassava, grains, banana, pumpkin, corn or a hard porridge made from cornmeal. Meat is also a big favorite in Kenya: especially goat meat straight from the barbecue! Nevertheless, there are plenty of vegetarian options. For example, in this list, 5 of the 7 options are vegetarian. Not a problem at all if you want to go off the beaten track to Kenya and are not a big fan of meat so.
No matter what Kenyan you speak, everyone here knows ugali and eats it on a daily basis! Quite a few Kenyans I spoke to even stated that it is their favorite food. Remarkable because the cooked corn porridge doesn't really taste like anything at all. Think of your mother's boiled potatoes, but just a little more flavorful… It is often eaten in combination with sukuma wiki, nyama choma (see below), or a stew of beef, chicken or vegetables.
When you say you find ugali rather tasteless, you are often met with a tasty laugh. Because the porridge is served both in the presidential palace and in Kibera, Nairobi's largest slum, and should always be consumed with something else on the side. For example, you eat ugali with Nyama Choma, roasted goat! Everywhere in
Nairobi you come across Choma tents, and some serve even greasier (but tasty!) goat meat than others. One of Nairobi's most famous Nyama Choma stores sits on Waiyaki Way and is called Njuguna's.
Like the language, Kiswahili, Kenyan cuisine has quite a few overseas influences. For example, in Nairobi and along
the coast many Indian eateries can be found, and there is one dish that Kenyans have made all their own: chapattis. These are savory pancakes fried in some oil – chapattis are eaten in combination with anything and everything. Mostly curries or stews!
You don't just eat greasy goat and well-oiled pancakes in Kenya: there are plenty of Kenyan dishes that are super healthy. Consider kachumbari, a very simple dish of diced onion, tomato and parsley. Sometimes there is avocado or peppers in the mini salad as well. It is often eaten with some Nyama Choma, although recently I also saw it served as a snack on a boiled egg on the side of the road.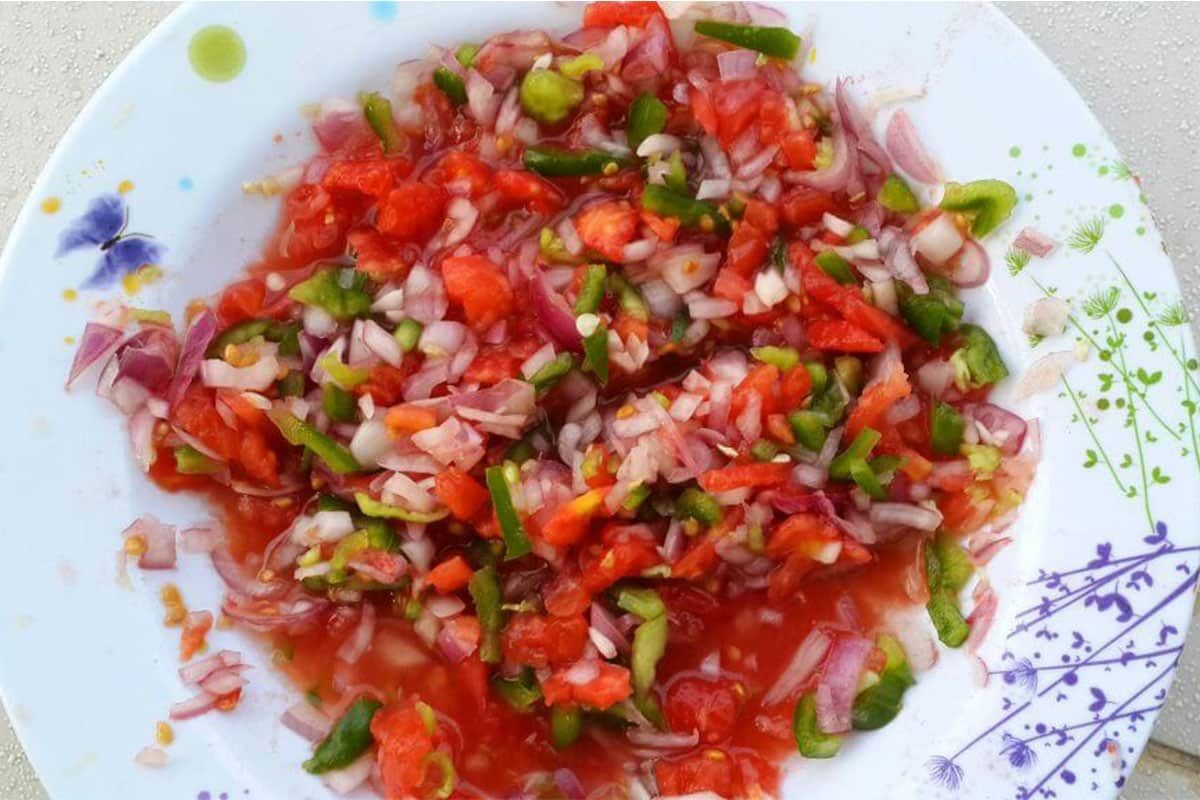 Have you had enough kachumbari? Then it's okay to treat yourself to something unhealthy again! We return to the greasy snack: the mandazi is the Kenyan version of the donut as commonly eaten in the West, but without the hole in the middle (actually much more practical too). Walking through Central Business District (CBD), you can smell them from a mile away. The smell of oliebollen all year round!
From the Central Business District to the fancy villa neighborhoods, you'll come across stalls selling roasted corn cobs everywhere. Vendors don't need more than a coal fire, a grill and some corn cobs to sell you a healthy, nutritious and super-cheap snack. Some vendors go the extra mile and give you a little salt, chili and lime juice to go with it.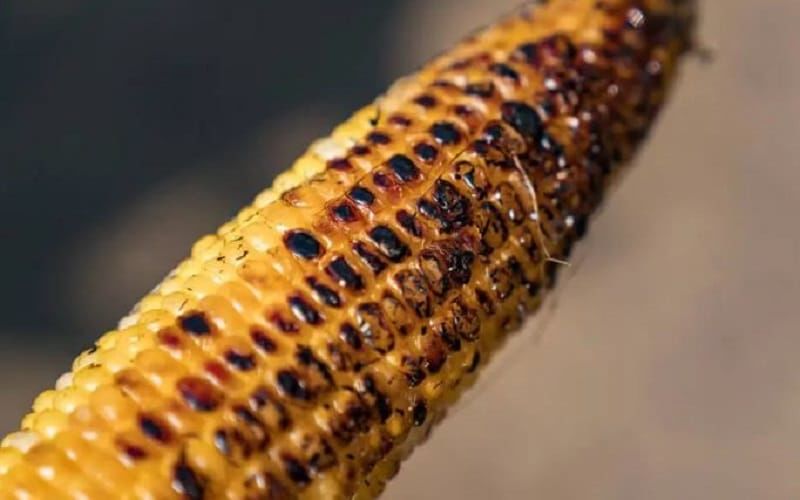 Although it is not eaten everywhere in the country (this dish is a typical dish of the Kikuyu, one of Kenya's largest tribes), it is known as one of Kenya's most famous dishes: irio is a kind of stew of peas and potatoes, supplemented with some corn kernels. This dish often goes hand in hand with a mound of grilled goat meat (Nyama Choma), a little Kachumbari and, of course, a cold Tusker lager.