At 2000 metres, the conditions here are ideal for running and thus for running a marathon. The world champions who cross the finish line first have trained here time and again. Runners from all over the world come to the primitive racecourse in the hope of mastering the Kenyan gait.
Jean Paul, a Flemish contractor and part-time running manager, arrived in Kenya 20 years ago. The accommodation was not up to scratch and with all the international athletes, he saw a demand for Western standards. The small sports resort called Kerio View hotel, which looks like a winter sports hotel, is one of the few hotels in Kenya that is usually fully booked.
Ten years ago it was discovered that the thermals in the Kerio valley during January are perfect for paragliding. Jean Paul calls it a "small miracle". A small miracle for his wallet, yes. He is to be congratulated. He has managed to build a nice hotel with a good atmosphere. Every two months, he comes back and forth for six weeks to straighten things out. You can have such a good manager, but the fact remains that it is difficult to run the place from a distance. Unfortunately, you have to be on top of things.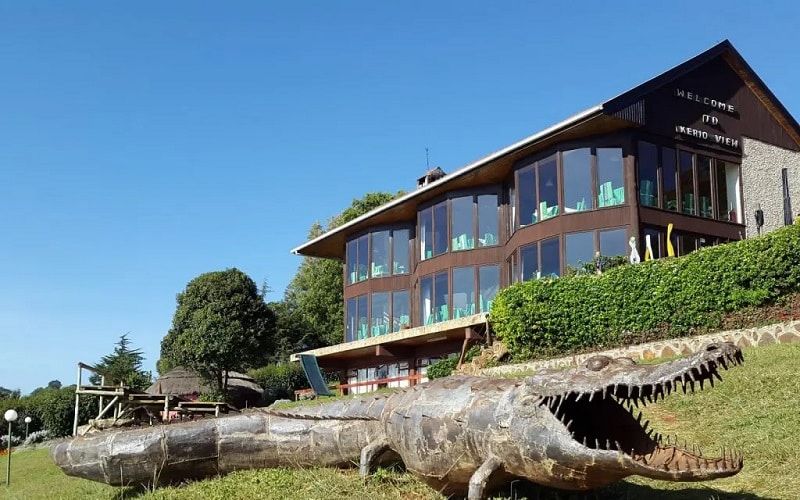 Curious about all our destinations?
Kenyan runners come leaping past like gazelles with great strides and the greatest of ease. Not surprisingly, the five guys I talk to are all Kalenjin, a tribe from the Kenyan part of the Great Rift Valley. Running is in their blood. The reason for their good running, according to one of the men, is that his distant ancestors were hunters, not cattle herders. Hunters who had to catch their prey without bows and arrows, but with a very strong physical condition. The animal was caught after these hunters had run for hours and collapsed from fatigue. Throat down, meat in the pot, bon appetit!
A study of runners was conducted in 2000, and there was quite a bit of controversy about it. The debate that followed was mainly about East Africans dominating a sport that has long been a Western pride. "In this world there is nothing unless you work hard to get somewhere, so I think running is mental," said Kenyan Kip Keino, who previously won Olympic Gold. He dismissed the research as racist. Not without reason: the researchers wrote about the 'black speed genes' and wondered whether Kenyans did not have an unfair advantage when running a marathon.
You can read more about this issue in this piece from The Atlantic, which argues that Kenyans who win marathons are, above all, just good athletes. "Larry Bird and Michael Jordan are tall, but that doesn't mean they are especially extremely good athletes," states the writer of that piece. "The genetically determined, abnormal shape of Michael Phelps' chest makes him swim a little faster, but you can't train for longer arms". Still, there is no denying that the Kalenjin can run faster because of their genes, it's just that colonisation and the history of physically exploiting blacks makes it more complicated to talk about – so the conclusion is – but that doesn't make their athletic achievements any less amazing.