The trip exceeded our expectations.
From the first contacts it immediately became clear that Charlie's Travels thinks pretty much 'out of the box'. Our thoughts were immediately put aside. Suddenly it became: of course we will drive through the country ourselves! Motorcycling to Lake Natron? A challenge! Three days trekking with Maasai, definitely do it! Even though we are not the youngest. In no time, we were talking about a wonderful trip and all the arrangements were taken away from us. About staying: just enjoy. And we did! To the full!
Do you feel young and are you looking for a holiday off the beaten track? Do you like adventure, cultures and, of course, a warm temperature, and do you want a holiday where you don't have to do anything yourself? Then Charlie's is the place to be!
Our main wish was to visit the places where we had met 40 years earlier and where we had memories. But also to see the developments that had changed the country. Coming from Uganda, we had seen quite a lot of wildlife, so that was not a priority for us. Otherwise, a trip together that we will long remember.
We look back on a great trip, professionally guided by the fantastic team Charles, Maudy and Brenda. Everything was perfect: the cars were delivered on time, the places we visited and of course the planned trips. Activities such as a visit to a rainforest, cycling among zebras and buffaloes, a boat trip among the hippos, trekking with Maasai and two days on a motorbike to Lake Natron. Slept in various hotels, tents, a colonial house and bandas.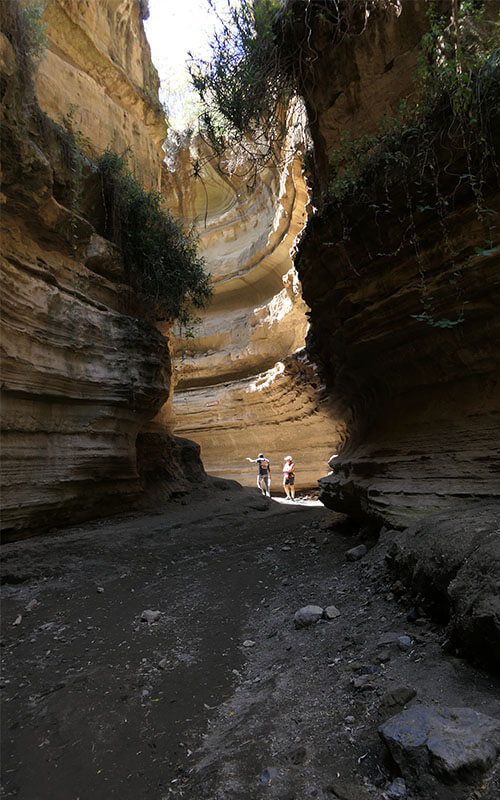 Narok, the place where Elly lived for years, has really grown out of its strength. Crowded and largely unrecognisable. From a quiet, rural place, with mostly traditionally dressed Maasai, it has developed into a trading and administrative town with a more or less 24-hour economy. People dressed in western clothes and all active with mobile phones.
Fortunately, we also found some landmarks. The little restaurant where we had often sat before with a Tusker and a samosa was still there, although the name of the place had changed, although the old name was still on the menu. The samosas were delicious and crunchy again.
The local hospital had expanded greatly. There had even recently been a CT scan, although there was no one to operate it. Elly was able to reminisce with the staff about how things used to be. Unfortunately, preventive care had been phased out.
Harry's village, Ndalani, had remained more or less the same. Small changes, such as the Primary School (was now secondary school) and the mud houses (now partly in concrete stone). It was clear that poverty was still prevalent. The working area looked dry and the roads were comparable to those of 40 years ago. An area that is clearly not politically interesting to invest in public facilities. It was wonderful to meet an old acquaintance, and very moving too.
Obviously, a lot has happened. The population has grown from approximately 11 million to almost 50 million. Big roads and heavy traffic, especially in and around Nairobi, which is also better organised and with better vehicles. The economy is booming.
The nature of the population has not changed significantly. Many young people, spontaneous, open contacts and discussions are easy to come by. Very instructive too. A lot of friction between traditional and modern, educated/independent. Little trust of the population in politics, which is very divided along tribal lines. Huge number of churches competing with each other under "praise the Lord" and other texts and becoming richer themselves. Rich and poor seem to grow further apart.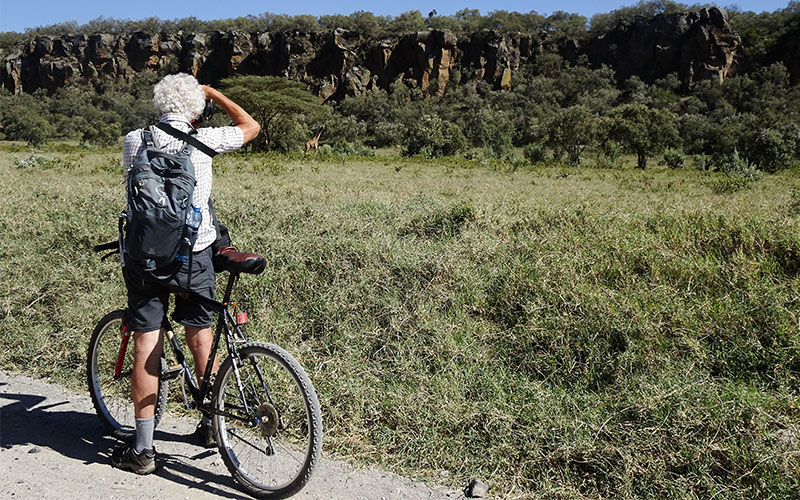 An experience not to be forgotten. The journey took us to unknown and beautiful places. Met wonderful people, young and old. We experienced a lot and had no regrets.
A trip like ours is certainly not only for young people, but also for people who are a bit more mature and like adventure, a bit of suffering and a holiday off the beaten track.
Thank you for this!
Elly & Harry