Should you be near Kenyaas second city Mombassa and still have time to spare? Then I recommend the surprising Watamu. If you feel like taking a leisurely stroll along the beautiful beach – voted one of the most beautiful in the country- or through the three-street village, licking a delectable Italian ice cream, this is the place to be. 'Buongiorno signora' the children call out to you laughing. Huh? Buongiorno signora? I have to let it sink in. Do they think I'm Italian? I leave it for what it is and stroll on. Past Italian restaurants, many, and, this is quite curious, Italian supermarkets and shops.Is this Kenya!
Watamu has a special past. This is the place in Kenya with a largely Italian population. Little Italy is also known as Watamu. They have not been here very long; we are talking about a second and third generation. Many, sometimes contradictory, stories circulate about how they got here. The most exciting story is about the Sicilian mafia. They are said to have settled here to launder black money in the thriving restaurant business. They would like to hide among the pre-existing Italian residents who stayed here after World War II. Those first Italians fought alongside the Germans against the British, and lost by the way…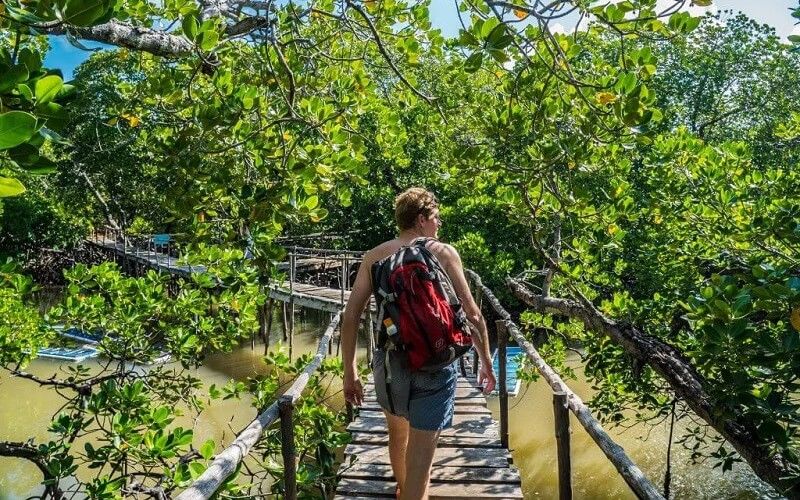 Most of the houses built on the coastline belong to the affluent Italian population. Economically they do well here, almost the entire tourist industry is in their hands. This is more common in places where the locals themselves do not want to work in the tourist industry or lack the skills. Besides, Islam has a big influence on the socio-cultural structure here, and any activity -such as tourism or alchohol consumption- that contradicts the faith is seen as offensive. Yet apart from fishing, there is not much else to make a living from. So the indigenous Kenyan population does pick up their share here and there, working as waiters or cleaners.
Kevin, a relaxed beach vendor who tries to sell me a thirteen-in-a-dozen necklace, is willing to explain a few things in exchange for a beer. How come he also speaks Italian I ask. "We learn that in school" he says and laughs at my surprise. "Not just Italian, English too you know. Kenyans here are super smart, I originally speak Kikuyu and Swahili and also English and yes, Italian".
Those first groups of Italians who settled both in Malindi and the neighbouring town of Watamu were important for the establishment of an international space station, "The Luigio Broglio Space Centre". Named after, yes, a famous Italian astronaut. Some 120 Italians came to work there, co-joining their families, and many of them have stayed.
Watamu is 105 kilometres north of Mombassa, on Kenya's coast, south of its bigger sister Malindi and north of relaxed Kilifi. Whereas Malindi is very similar to Watamu in many ways, Kilifi is very different. If you like a nice relaxed backpacking atmosphere, visit Kilifi too, with the Matatu getting you there in 2 hours.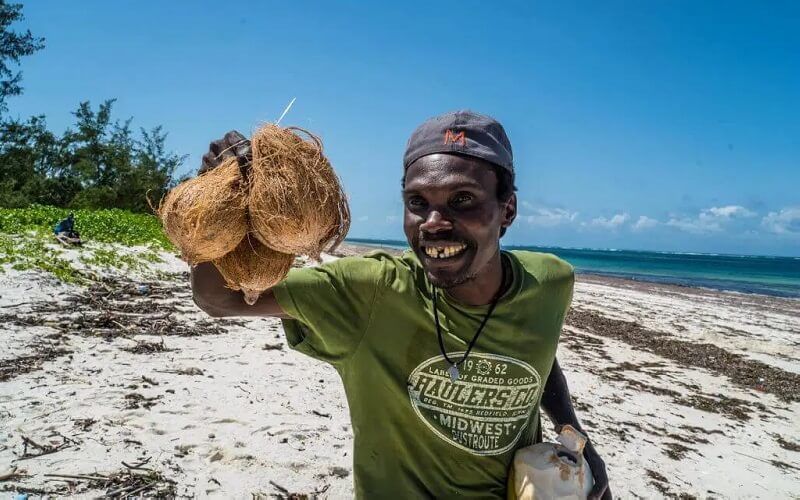 After the many Ciao's and other Italian greetings, you will also notice that this 1900-strong village has to make a living from tourism and there are few other opportunities for residents to earn money. There is no industry. Therefore, do not be alarmed if you are chased by the many vendors during your tour of the village. How best to deal with this? Be clear but remain friendly. And try to follow your instincts. Some people really want to sell you something and others take advantage of the situation. Try not to get angry and always stay calm. Watamu literally means 'Sweet People' and most of them definitely are! ('Sweet People' still comes from the time of slavery, where Arab slave traders handed out sweets to locals before putting them on boats).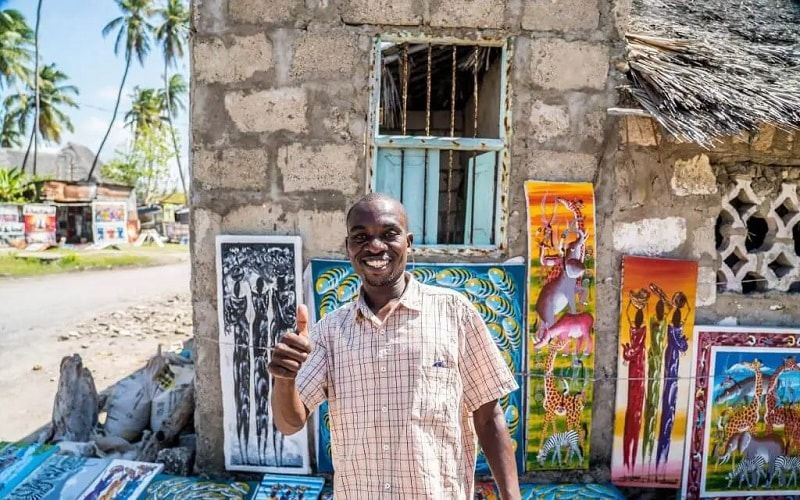 The Crab Shack: In the middle of the mangroves. Get there in time for sunset! Book during high season.
Ostaria Romana: Only smoking Italians. Fine pasta and pizza and tasty limoncello for dessert.
Mawimbi Lodge: Fresh fish and fresh pasta and an ice cream parlour with the most delicious ice cream. Try the tuna with parmesan cheese and arugula!
Papa Remo: The spot to rent a bed at the beach. This way, you'll also escape the Beach boys a bit.
"Local is always better": Want to support the locals? Tell your bodaboda driver to take you to Papa Remo. When you face the sea take 100 steps to the left and you'll find the best place for fresh fish.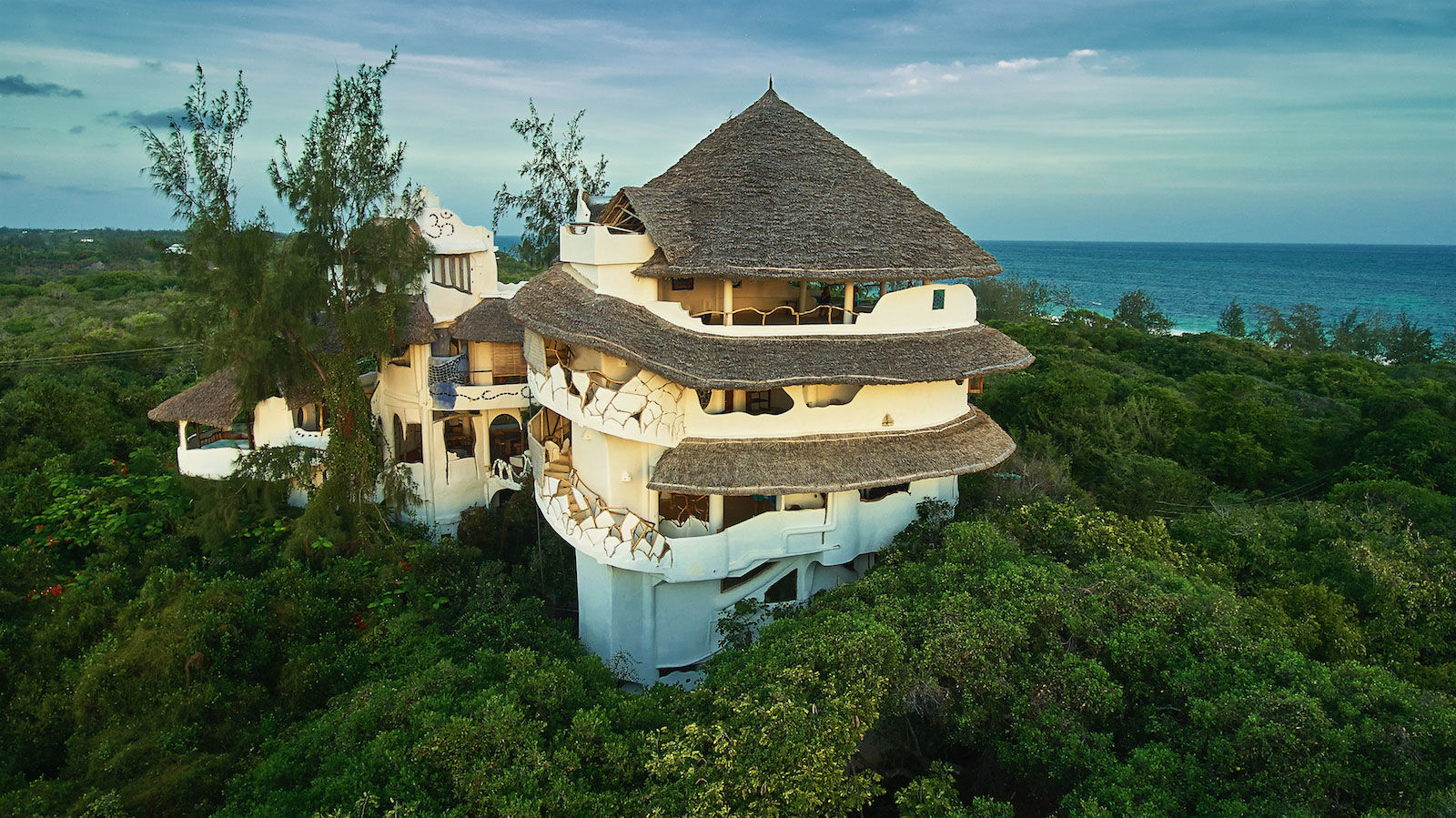 And then as icing on the cake, I end this piece with an amazing accommodation where everyone visiting Watamu should spend a night: Watamu Tree House located in one of the most beautiful spots in Watamu. Hidden among the trees, this beautiful building cannot be missed. You can have a great time here with views over the Indian Ocean and the forest on the other side. Below is a video that describes the atmosphere exactly.