Imagine… You wake up to the sun rising over the savannah. The previous evening, you sat around the campfire with the lodge owner, who shared stories about the local wildlife and the dish you just enjoyed, freshly prepared by her son. Just one experience from an average journey with Charlie's Travels. An experience that's not easily found when staying at the Hilton.
Because we always strive for the finest experiences for our travelers and partners, we prioritize working with small-scale accommodations as much as possible. Let us tell you exactly what makes that so extraordinary!
1. Local hideaways provide an authentic travel experience.
The example above pretty much sums it up. The likelihood of having authentic, unforgettable experiences is much higher when you stay at small-scale lodges, where the staff genuinely takes time for you and where personal interaction is highly valued.
2. Small-scale hotels facilitate cultural exchange.
Equitable cultural exchange is a wonderful aspect of traveling. You truly experience a country when you learn about the cultures, norms, values, and customs of local residents.
By collaborating with local partners who welcome you into their community or even their homes for the night, we foster this exchange. This provides you with a unique insight into the daily lives of the country's inhabitants.
During your stay with the Nkosi family in South Africa, for instance, you'll learn more about Zulu culture and experience the daily life of people in the KwaZulu-Natal province. In return, you'll assist in tasks like basket weaving and bringing the cattle home at sunset.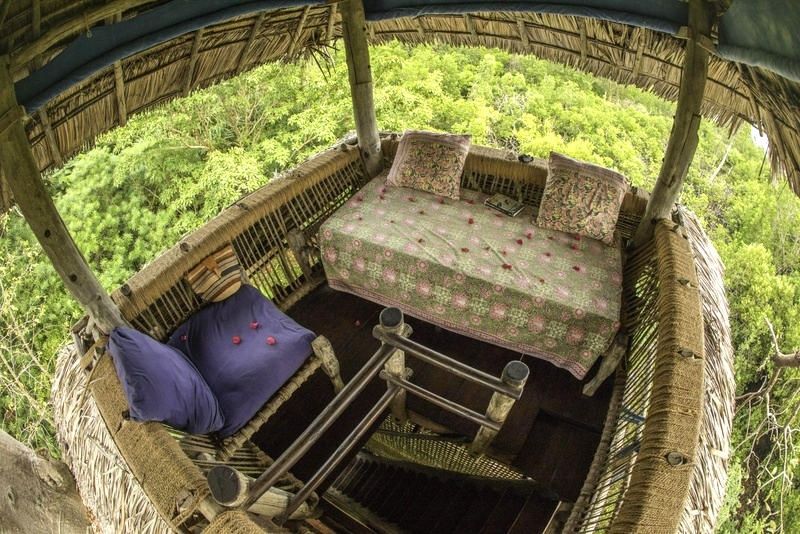 3. Support the places you visit economically.
If you stay in large hotel chains, your money mostly goes to the big bosses who already have well-filled pockets. When you opt for a local, small-scale accommodation, your money benefits communities that often could use a helping hand.
This makes your trip even more valuable. You're not just taking something (memories, photos, and beautiful souvenirs), but you're also giving back!
4. Go off the beaten path.
As you might already know, at Charlie's Travels, we stand for off-the-beaten-track travel experiences. That's where you often find the most special places to stay. If you stick to the well-trodden path, you'll end up sleeping where your neighbor, your nephew, and your old elementary school teacher stayed when they visited here. Going off the beaten path leads you to the most unique places to stay, ones that will make your friends jealous later!
Mass tourism is on the rise worldwide, unfortunately, including on the African continent. Opting for small-scale hotels helps you avoid the tourist crowds. The accommodations we offer often have room for only a small number of tourists. And believe us, that makes for a much more relaxed travel experience!
6. Experience an intimate journey.
Because small-scale accommodations ensure that your host can pay more attention to each guest, you'll experience a much more intimate journey. Sharing a meal with your host family during a homestay, receiving a personal tour of the community, or making coffee together—our partners genuinely make time for you. These are experiences you won't easily encounter in a large hotel or hotel chain.
How about harvesting matoke together with your host family, cooking in a traditional kitchen, and chatting with the entire family around the kitchen table? You'll have this experience on your Uganda journey booked with us.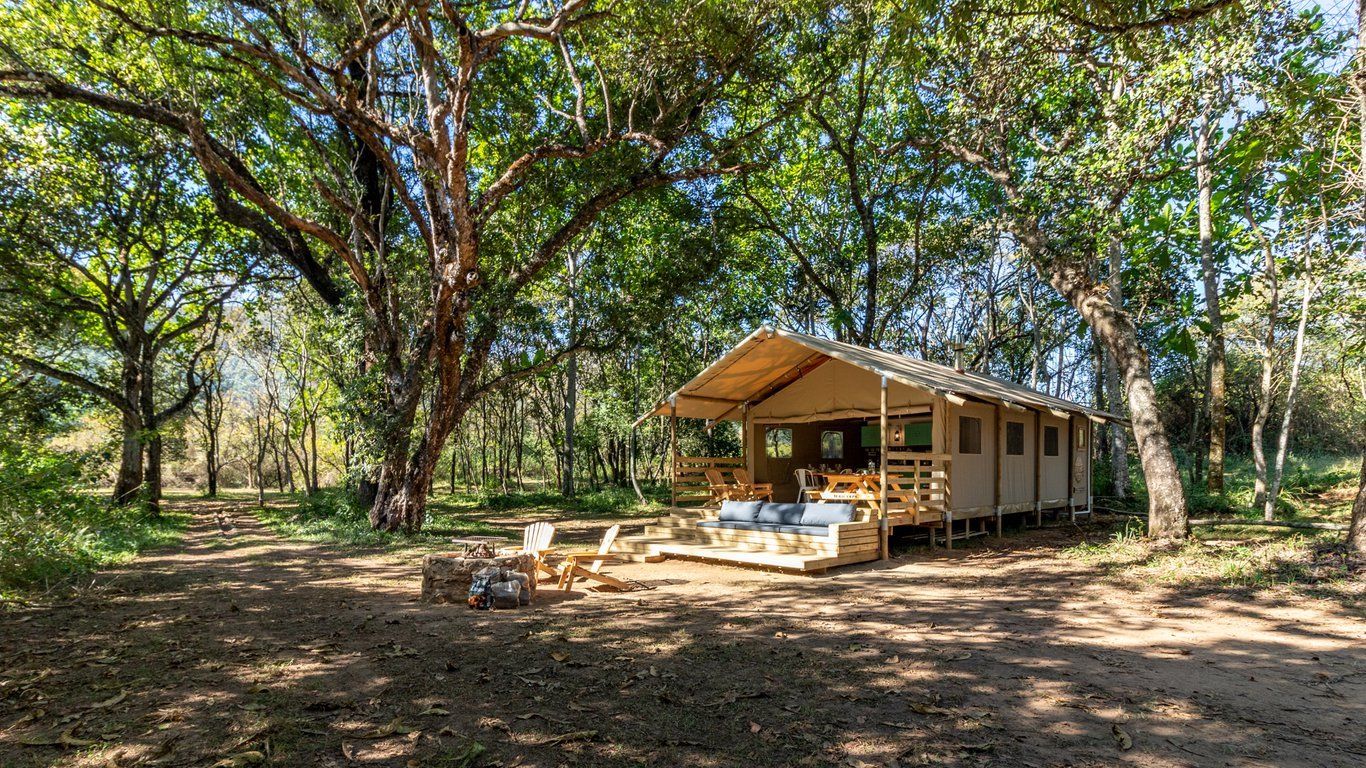 7. Smaller lodges reduce your ecological footprint.
Unfortunately, with larger hotel chains, maximizing profit often takes precedence. The small-scale lodges we collaborate with often pay much more attention to water, energy, biodiversity, and the climate. That's why we have the most exquisite eco-lodges in our network. Take a look, for instance, at these three dream lodges in Tanzania.
8. Experience the tradition.
We don't just offer small-scale accommodations; we also introduce you to traditional ways of life. Ever slept in a rondavel? The Swazi people live traditionally in small round houses made of clay and thatch. Here, you won't find internet or electricity. Much more special than a polished hotel room, don't you think?
9. Sleeping in unique, small-scale lodges can be wonderfully uncomplicated.
Creating a journey where you sleep in unique, small-scale accommodations doesn't have to be complicated at all. Our Charlie's Angels know the most exquisite spots. Get in touch with us through the contact form, WhatsApp, or email, and together, we'll craft your dream trip complete with dreamy overnight stays.