More and more people are looking for real experiences. A staged performance by a native tribe, who temporarily switch from jeans and Nikes to colorful robes, doesn't count. You want an authentic journey, and we're here to tell you how!
Why you should opt for a unique journey to Africa
There are several reasons to choose a unique off-the-beaten-track journey. This type of travel brings advantages for both you and the tourism industry in your vacation destination.
Mass tourism can be overwhelming

Shuffling in line behind crowds of tourists, hoping to catch a glimpse of the Mona Lisa, is a stressful experience. Tripping over hiking boots at Machu Picchu is no different. As more people around the world gain the opportunity to travel, many places are becoming increasingly crowded. That's why people often seek out quieter vacation destinations.
A better story at the pub
What's more impressive to share with your friends? That you went to a full moon party in Ko Pha-ngan on a packed boat with rowdy tourists? Or that you trekked across the savannah, rainforest, and desert with the Maasai, slept under the stars with morsels of goat meat in your belly (thoughtfully prepared by your guide Robert after a respectful slaughter)? A full moon party can be a memorable experience too, no doubt. But we've all been there, we've all done that.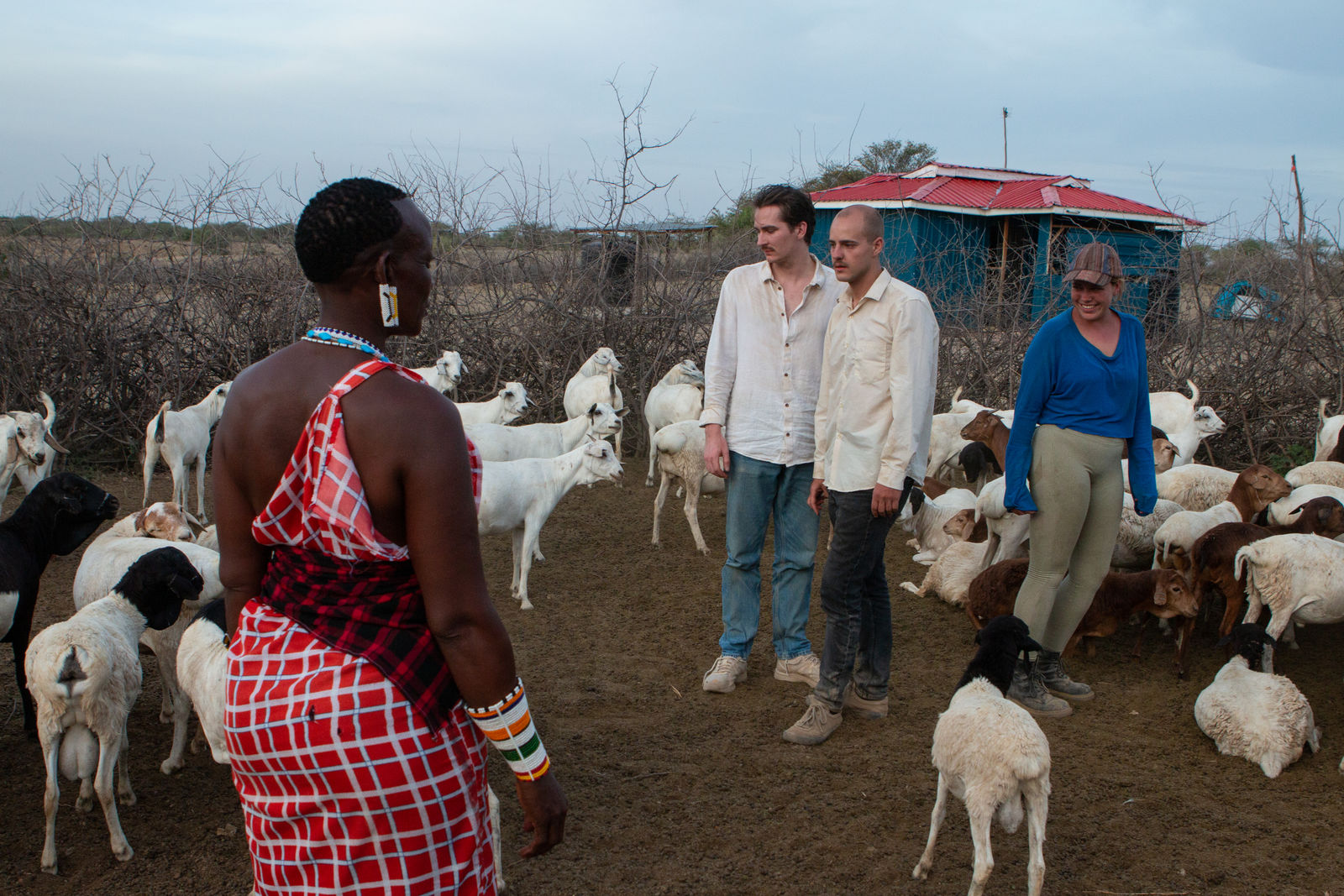 We're in search of experiences
In the past, we used to go on vacation. A quick recharge on a beautiful Spanish beach. Nowadays, we embark on journeys. We're in search of experiences. That's why it's becoming increasingly important to visit authentic places where something unique to see or experience awaits, something that hasn't already been witnessed or encountered by masses of people. The desire for the standard travel package is diminishing.
The local population can benefit as well
If you stick to the well-trodden paths, the money you spend while traveling goes to the entrepreneurs who are already benefiting from tourism. When you embark on a unique journey, you provide an economic boost to a much broader group of individuals and communities.
Authentic travel is meaningful travel
Many people travel to 'take' something – beautiful memories, fun photos, new friendships, and a dose of fresh energy. However, your journey becomes more meaningful when you also 'give' something back.
That's why Charlie's Travels emphasizes the aspect of giving back. When you travel, you're also contributing something. You contribute to the protection of flora and fauna, you make a positive financial impact on the communities you visit, and you foster cultural exchange.
The further you stray from the beaten path, the easier it becomes to 'give back'.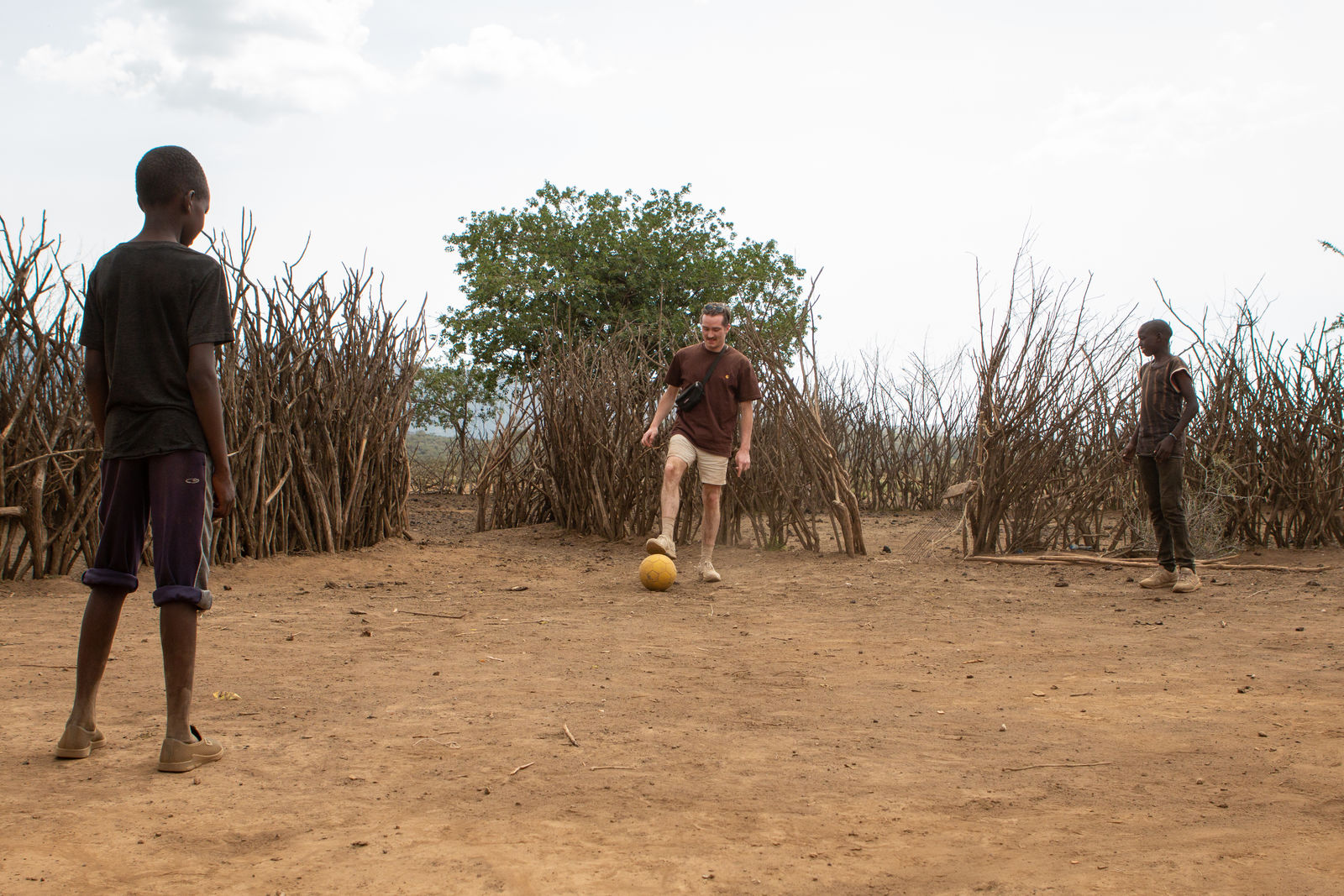 What makes an experience authentic?
Traditions and rituals are not staged for tourists. Communities present themselves as they truly are. You gain insight into their real lives.
You engage with individuals who possess extensive knowledge of a particular place or culture. These individuals are deeply passionate about the location. That's why we primarily collaborate with local guides.
We opt for local and small-scale experiences. A night at the Marriott or a coffee at Starbucks isn't as authentic – whether you're in Dar es Salaam or Paris, these places look the same everywhere.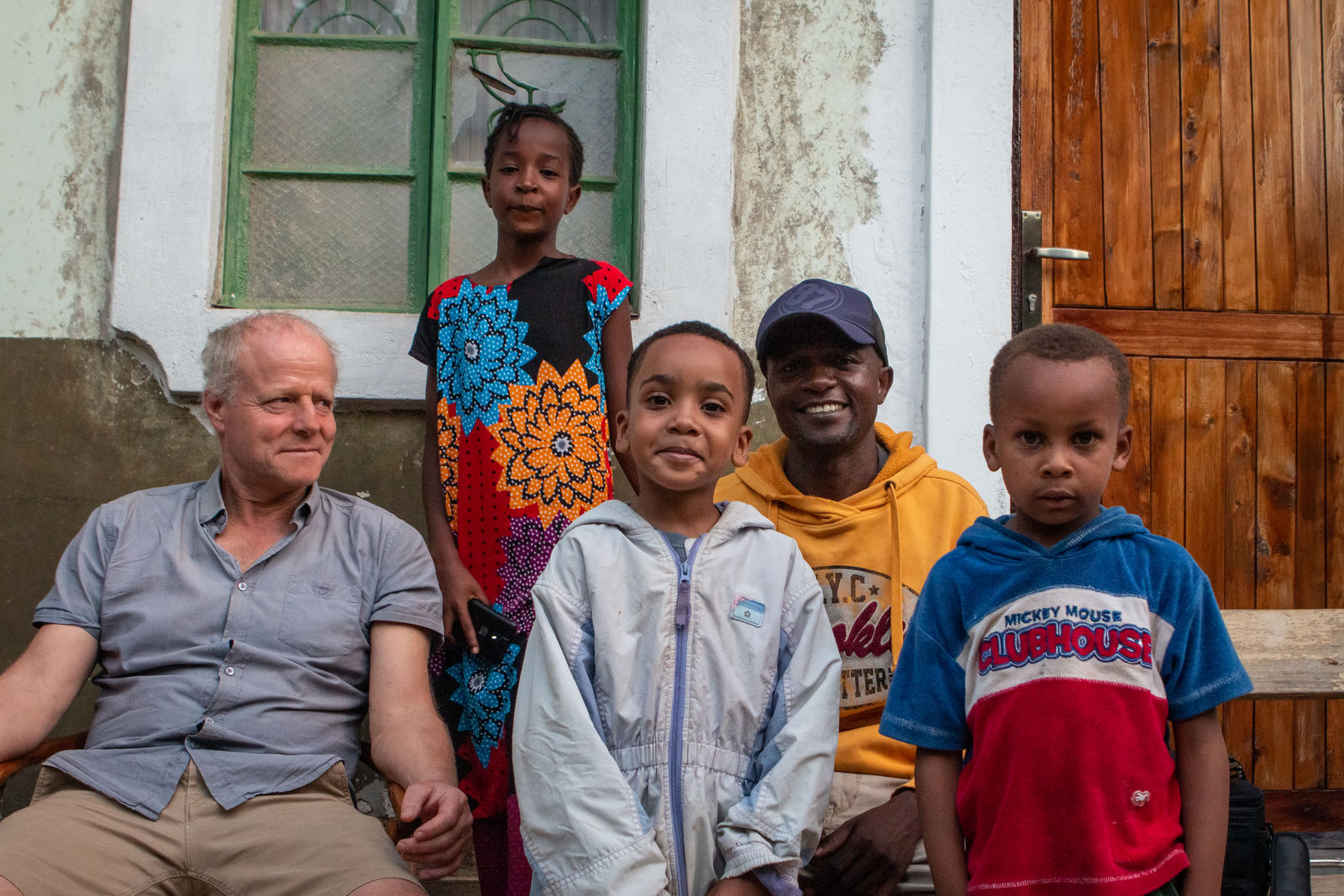 How do you create a unique journey?
Crafting a unique and authentic journey can be quite challenging. As mentioned earlier, relying on Google, travel guides, or social media as sources often leads to encountering the same recommendations as thousands of others.
Creating a one-of-a-kind travel experience without local expertise is virtually impossible. The travel consultants at Charlie's Travels frequently embark on journeys themselves to discover new and unique adventures.
For instance, you can embark on an exploration with a resident of the vast Namib Desert, stay in the homestay of Kenyan Mama Rose, or spot wildlife from your mountain bike or motorbike in lesser-known natural areas in northern Tanzania. These are genuine off-the-beaten-track experiences that you won't easily come across in the Lonely Planet or on Instagram.
Interested in chatting with our travel consultant? Schedule a call with Emiel. He'll share everything about your next adventure on the African continent.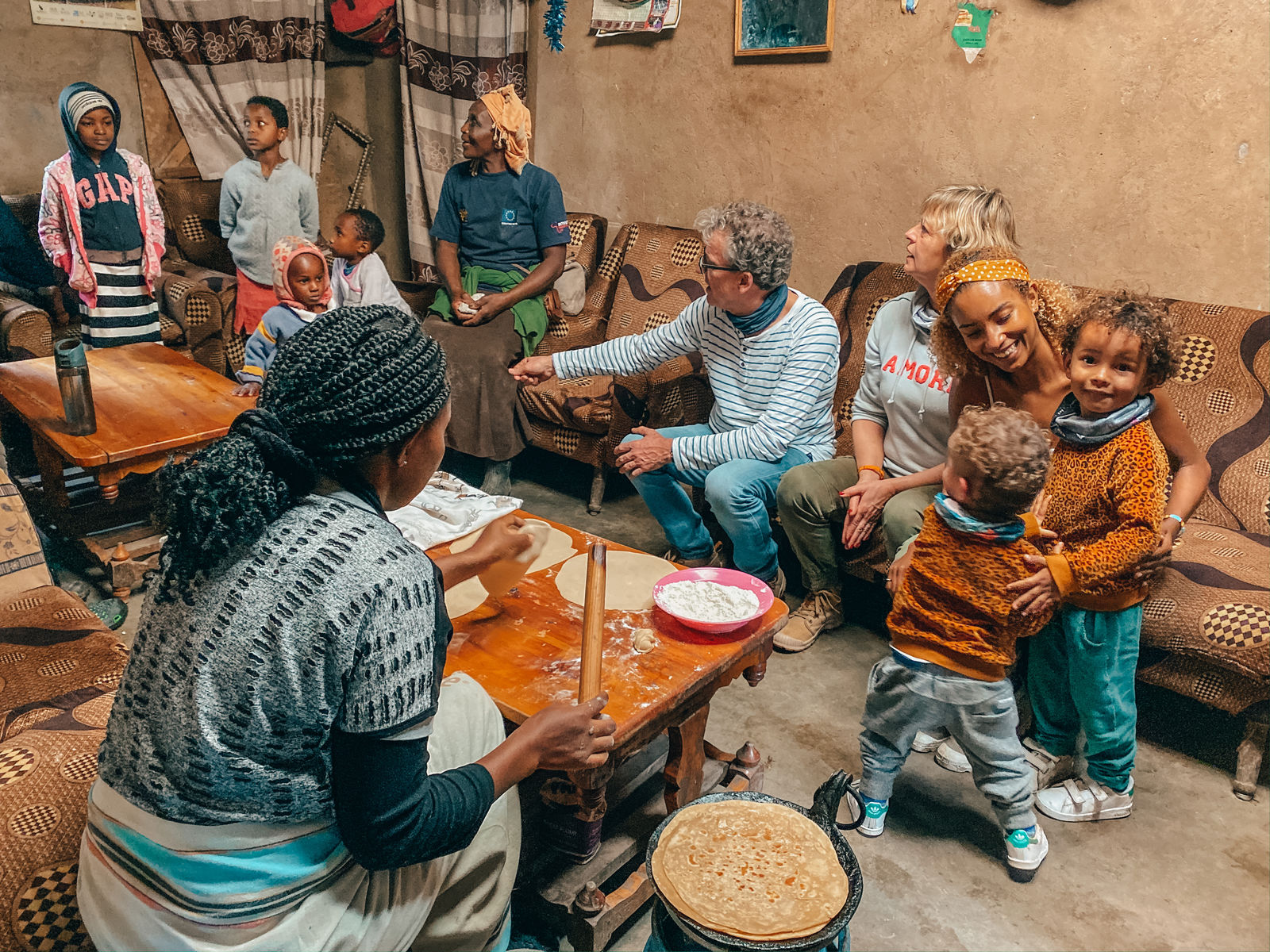 How can you make your journey more authentic?
Do your research! Read travel blogs extensively and go beyond the first page on Google. Is cultural authenticity important to you? Then look for guides who grew up in the area you're visiting.
Don't plan everything in advance, but be open to spontaneous experiences. Follow recommendations you receive from locals along the way and accept impromptu invitations.
Make personal connections during your journey. Strike up conversations, greet people, make friends, and ask questions. Be open to the daily lives of the communities you visit. Genuine connections with locals create an authentic experience.
Travel slowly. Those who rush through their travels tend to go from highlight to highlight, while the unique experiences unfold when you take your time.
Learn the basics of the language. Two sentences in the local language help break the ice and create meaningful connections!
Do as the locals do. Eat their food, visit their markets, meet farmers, producers, and artisans, and use their modes of transportation.
5x unique, authentic accommodations
Unique accommodations are a crucial part of your authentic travel experience. Of course, you can attempt to discover these places on your own, or you can ask us for assistance. For inspiration, below is a list of five of our favorites.
1. Sleep in a traditional rondavel in Swaziland
The inhabitants of eSwatini (formerly Swaziland) traditionally live in rondavels, although this is becoming less common. Rondavels are round huts constructed from mud or thatch. You can independently search for a lovely rondavel to stay in. If you're traveling with Charlie's, guide Dumsani will take you to his family's place, where you'll spend the night in a rondavel without electricity.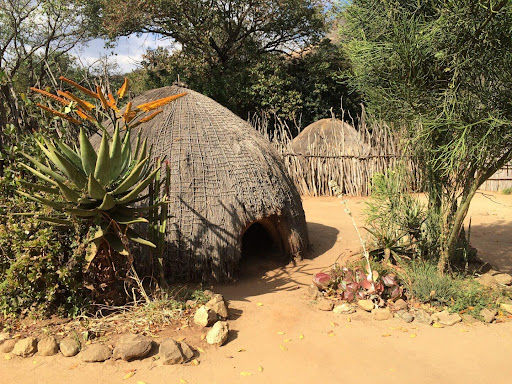 2. Camping in the Loita Hills in Kenya.
Geraldine Kemper beat you to it. For a truly off-the-beaten-track experience, you search for a local guide and camp in the Loita Hills. Right in the middle of the forest, amidst wild animals, next to a cozy campfire.
3. Staying on stilts at Nthambo Tree Camp in South Africa.
This unique lodge is situated in an untouched private reserve, a true paradise for nature enthusiasts. Nthambo Tree Camp is constructed using local materials and operates on solar power. If you want to stay with a low ecological impact, make sure to spend one or two nights here!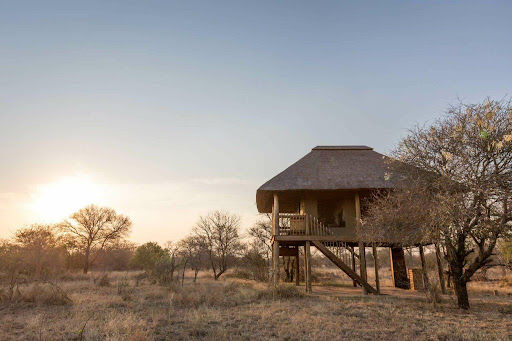 4. Mount Gahinga Lodge in Bwindi Impenetrable National Park, Uganda.
You don't visit Bwindi just for this super special lodge with delicious food and complimentary massage, but also for the gorillas that inhabit these mountains. Spending an hour with these magnificent creatures is a highlight you'll never forget!
5. Staying with Mama Rose in the Taita Hills in Kenya.
The most memorable moments in Africa are experienced when you visit people's homes. Mama Rose opens her household, specifically for travelers with Charlie's.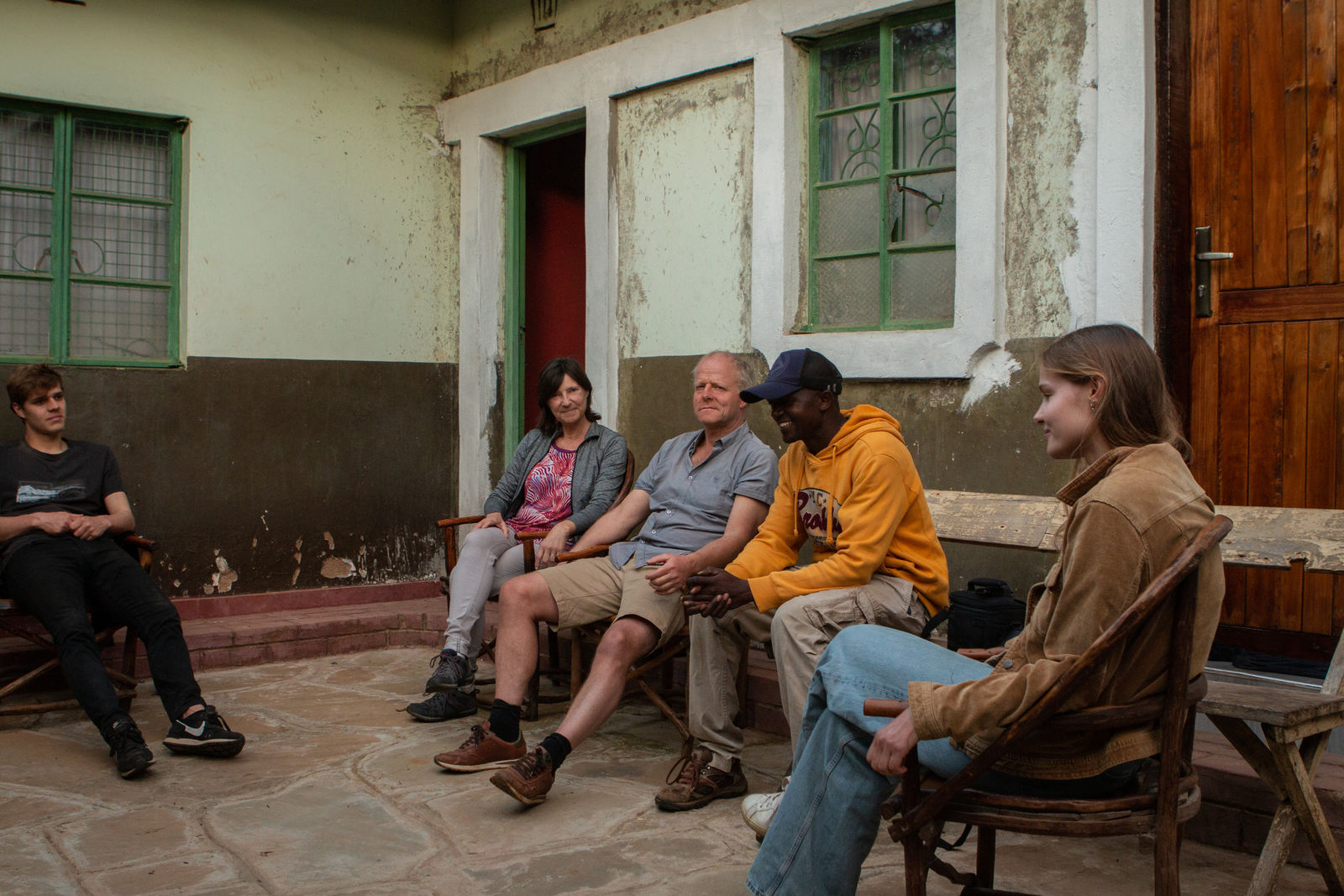 With this guide, you can get started on your own unique, authentic journey. Or ask Charlie's Travels to assist you!