Stumbling over rolling suitcases, being unable to see the sight through all the cameras and long lines for attractions. These scenes are not a rarity in tourist spots. Not necessarily what you are looking forward to when you finally go on your long-awaited vacation, right?
Let's dive a little deeper into the major drawbacks of mass tourism.
The disadvantages of mass tourism
For yourself, it is of course not nice that your selfie in front of the Sagrada Familia is spoiled by a thousand other tourists who also want their picture taken with this church. As a tourist, this of course causes irritation, maybe even stress. But the real disadvantages of mass tourism fall on the local population.
Pollution: Not only in crowded cities like Rome, Amsterdam and Barcelona do tourists cause pollution on the streets. Popular natural areas also suffer from pollution. Maya Beach in Thailand – known from the movie The Beach – was previously closed down because of excessive litter. Even on Mount Everest, you trip over the trash at the end of the climbing season. And cruise ships are also hugely polluting.
Unequal economic distribution: The people who suffer from mass tourism – the locals – are usually not the ones who reap the economic benefits. In fact, the big money goes to hotel owners, cruise ship companies, airlines and restaurant owners.
Nuisance and degradation: Crowds create nuisances for residents. Petty crime increases and the place deteriorates. Think vulgar attractions, eating joints, pub crawls, beer bikes and party boats, while authentic stores and restaurants are driven out by hotel chains, chain stores and yet another waffle store.
Oppression in the housing market: Because renting out homes to tourists – through Airbnb, for example – is so profitable, more and more homes (legal or illegal) are being converted into vacation rentals. This drives up housing prices and fosters housing shortages.
Erosion of local culture: A risk of mass tourism is that local culture becomes commercialized. Authenticity of traditions is lost. Instead, versions that tourists want to see are staged in order to make money.
Unsafe situations: In Bali, the many tourists on scooters create unsafe situations. Rental is even restricted there, according to the AD. And in Nepal, travelers are now only allowed to do trekking tours with a guide or in groups, because too often they get into trouble and require rescue.
Damage to nature: Increasingly, pieces of green space near popular natural areas must give way to hotels, resorts, roads and other tourist infrastructure. Also, (mass) tourism in natural areas can damage ecosystems. Consider the columns of safari jeeps that tear through the Kruger Park when a leopard or pride of lions has been spotted.
Economic dependence: There are many examples of places that are too economically dependent on tourism. If something happens, it can put a big dent in the population's income, for example, for people working in hotels or restaurants. Think war, refugee influx (as in the Greek islands) or the outbreak of an infectious disease.
You see. There are huge drawbacks to mass tourism. Plenty of reasons to choose an alternative.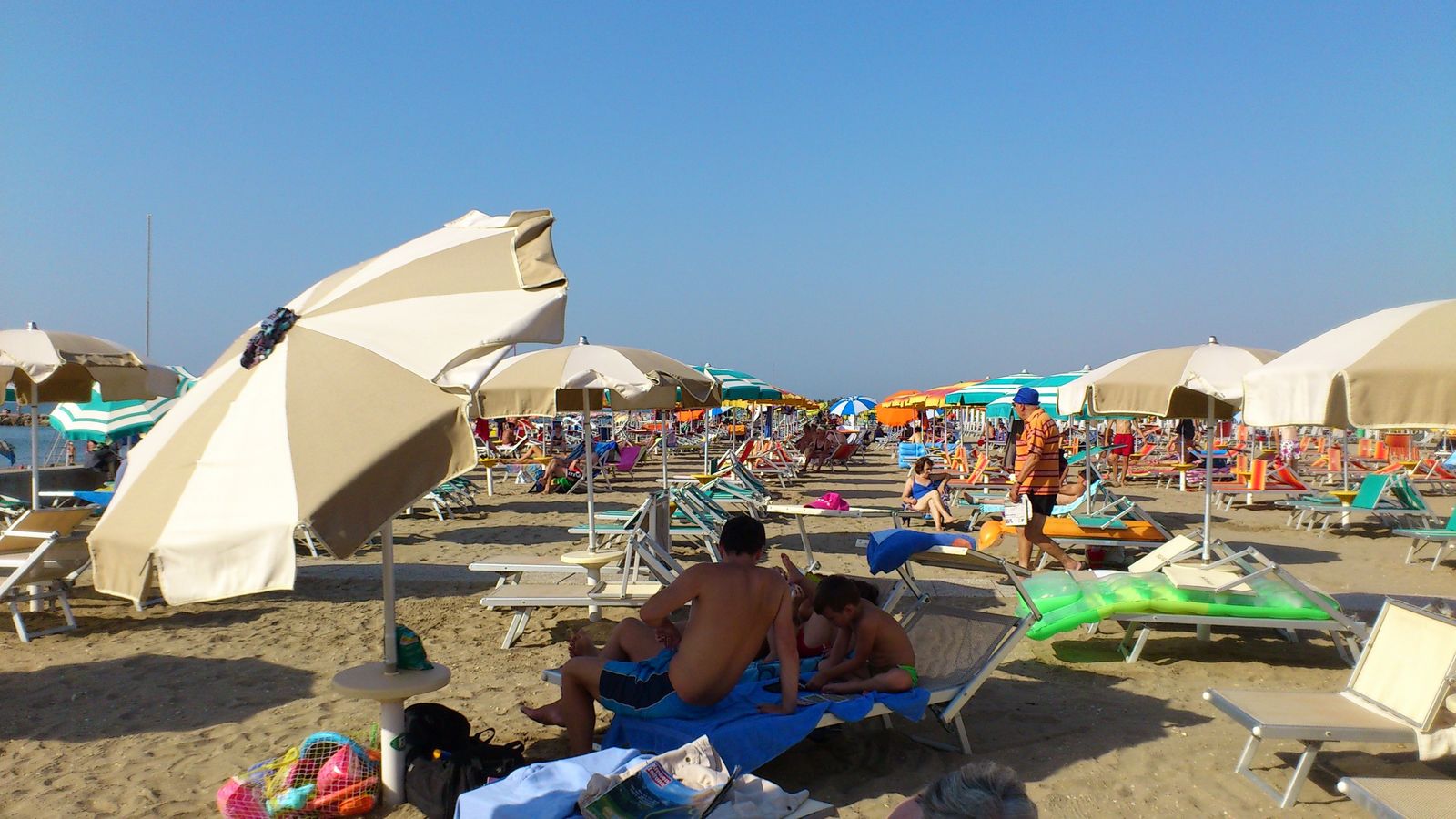 How do you avoid mass tourism?
You can avoid mass tourism by putting together a trip off the beaten track. Choose locations that still receive few tourists, stay at small-scale lodges and homestays and eat at locally owned restaurants and food trucks.
Put together a unique trip
A village with busy markets with thousands of colors and smells, Masai coming to buy or sell animals, street vendors with megaphones, it was a cacophony of sound and impressions. After a second long drive, we arrived in aKortom: put together a unique and authentic trip. Such a trip is also much more special than a trip on the beaten path. Want to know what authentic travel can bring you? Read our article about it.
If you have never been to a particular country before, it can be challenging to avoid mass tourism. After all, you often read the same sources as the thousands of other tourists when choosing which places to visit, where to sleep and where to eat. Fortunately, we at Charlie's Travels are here to the rescue!
Over the years, our Charlie's Angels have built up a huge database of the most beautiful undiscovered places. We've visited them all ourselves, and we maintain personal contact with the entrepreneurs and their communities we work with in these places. This is how we ensure that tourism is managed in the places we visit.
If you book your trip with Charlie's Travels, you can be assured of avoiding mass tourism. a small village of a few houses, where we set up our tent and where we would stay the first night with Robert, the local Masai chief and also the coordinator of the tours. We learned a lot about the culture, learned our first words Masai by the campfire and actually felt right at home. After buying some souvenirs, we left with Peter (our guide) and another Masai for a three-day hike through the Loita Hills, one we will never forget.
Visit countries that are still little visited
Although the African continent is becoming increasingly popular – we totally understand why, because what a gem it is! – tourism here is nowhere near the level of, say, Southeast Asia.
Fortunately. Because many places you can visit in Africa are therefore still authentic and not ruined by tourists.
Think of Uganda, Rwanda, Namibia and Botswana. These are all countries that are more than worth visiting, but where you are not yet overrun by hordes of tourists.
At Charlie's Travels, we think cultural exchange is very important. You don't just visit a place, you become really immersed in it. That's why we work mainly with local partners.
The small scale of these partners – who are your driver, hostess or guide – ensures that we avoid mass tourism.
So, you now know exactly what the disadvantages of mass tourism are and how to avoid it. Are you interested in an Africa trip off the beaten path? Would you like to visit undiscovered gems? Then get in touch with us!