The Jimmy Nelson Foundation is dedicated to preserving cultural heritage and indigenous tribes and peoples, a cause that Charlie's Travels is eager to support. Charles was more than happy to take the group to the people he admires so much—the Masai. It marked the beginning of a journey filled with surprising synergy between the two adventurers (Nelson and Witlox) and a shared love for the unknown. Want to see more images from this trip? Check out this blog! Below, Mr. Nelson shares his thoughts on the journey:
Travelogue & recommendation Charlie's travels - by Jimmy Nelson
"It's rare that after all these years of traveling, many years, and many more, you meet a kindred spirit. Someone who is intrinsically connected to what he does and what he wants to see, feel, and share. The experiences I've had with Charlie's Travels encompass all of this. Ninety percent of the time when I travel, I'm extremely neurotic in control, but with Charlie, the whole process was entirely and completely delegated. Charlie took over the entire journey, and I had no idea what I would see, where I would go, and what I would feel and think. I only knew it was in Kenya."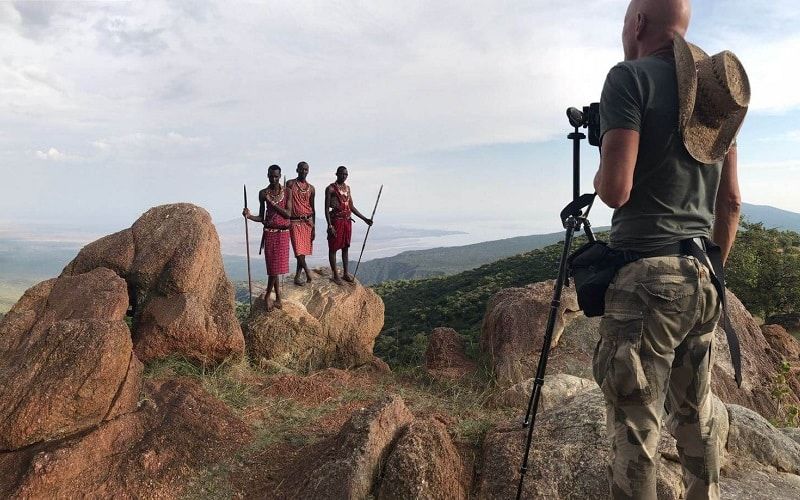 Waldemar Torenstra & Sophie Hilbrand
"The trip was also extra special because it was a very special company. Dutch actor Waldemar Torenstra and his wife Sophie Hilbrand with their children. I didn't know them well before the trip. I love children and feel very comfortable with them, but to go on a trek in Kenya with someone else's children was a bit nerve-wracking. I always get on a plane anywhere in the world and I land in the strangest places without a single drop of sweat on my forehead. But in this particular case, I was nervous. All that sweat on my forehead was absolutely unnecessary because this trip could not have gone smoother.
To begin with, the people on the trip, not only was the journey led by Charlie but he also had a fantastic partnership with the Masai, the ultimate symbiosis. Everything went smoothly. With the Masai, my team and the family it was perfect; all the characters were so connected and wanted to feel what we were seeing and experiencing."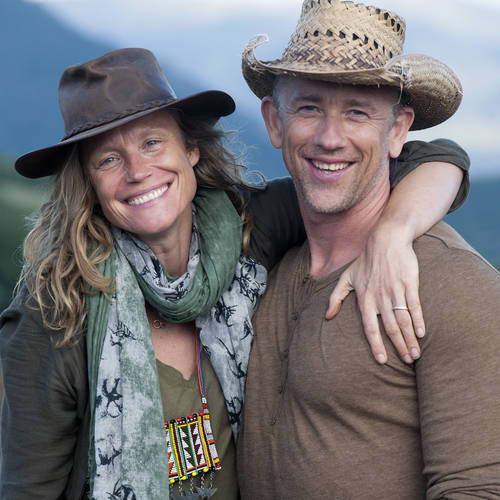 "Waldemar and Sophie's two children… If you have kids, these are the model children of what you should aspire to create, have, raise, and educate. It had a lot to do with them intrinsically, but especially with the parents, who have traveled a lot, are deeply connected, very wise and intelligent. Just like me, they completely let go, they trusted me and Charlie's Travels. What ultimately happened was a dream."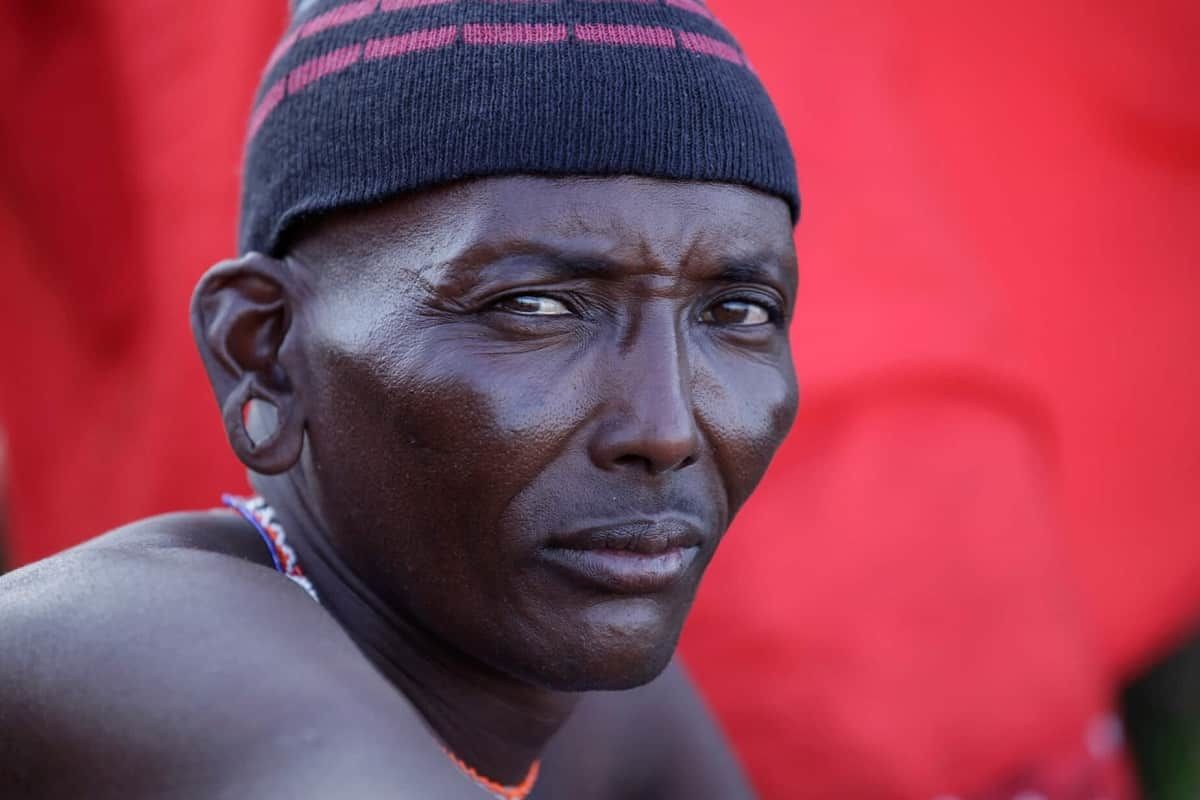 Jimmy Nelson and the Masai
"It was a dream week during the Christmas season, and we disappeared into the Kenyan landscape with the Masai in a very unusual way. We walked through different climates, across hills, through jungles, deserts, and mountains, ending with this panoramic, epic view of the Magadi Desert. The weather was perfect. It was sunny all day. Everything was perfectly organized. The Masai with whom we walked were the friendliest, sweetest people you can imagine. All of this was so well-organized by Charlie."
"There are fewer people on the planet who are more connected to their environment and culture. Kenya is becoming modern. It doesn't hide from the past at all. The Masai are one of the few tribes on the planet who, I think, manage to find a beautiful balance between evolving from their past and moving towards the future. They use modern technology; some have smartphones, some ride motorcycles. Every evening, they sit down, reconnect with the ground, make a fire, and sing and dance under the stars. They tell stories, hold us, protect us, cook for us, and laugh with us. There's not a hint of threat, not a hint of intimidation, only kindness. At the end of the day, everything is packed up, and we go on another modern journey. There's a beautiful balance between the old and the new world."
"At the end, something magical happened, something very unusual. Charlie had organized a motorcycle ride through the desert for us. I'm usually not the type of person who likes this kind of transport during a trip because it can be a bit noisy and dirty. But he recommended it, and I had let go and delegated, and there we were… with a fantastic Masai crew, children and adults. We hopped on these old classic bikes and rode through the Kenyan landscape, through the mud, through the dust, and we had the time of our lives. We laughed, I giggled so hard (I shouldn't say this…) that I wet my pants. But it didn't matter because we were already covered in mud and sweat."
Sophie Hilbrand and the Maasai
"As a well-known Dutch actress and TV presenter, Sophie has seen and traveled all over the world. In her work, she has also addressed issues related to mental health and emotional well-being. 'We can truly learn from the Masai and their way of life. For some time, I have been concerned with issues like depression, burnouts, and the Western world. People feel the loss of certain values that have disappeared in our own culture. That's why we need to keep looking at these people to learn or rediscover (and intuitively sense) what is truly important.'"
Joie De Vivre: Charlie & Jimmy Nelson
"That 'Joie de vivre' you can have… with the Masai, on a few motorcycles, with Waldemar & Sophie, their children, and Marit and Stephanie was absolutely golden. It's priceless, and there's no organization that could have organized it better.
I thank Charles for this journey. This journey not only taught me to see, share, and participate with the Masai in Kenya but also to let go. To be taken by others and explore new horizons I've never seen. Charlie, you're amazing, and we're very grateful. Everyone reading this can be sure that when Charlie takes you on a journey, it will be the journey of a lifetime. Thank you very much."