For the start or end of your trip in Namibia, this is a really great hostel. It has a nice large swimming pool with nice chill rooms around it. Vondelhof is run by the slightly neurotic Yvonne, yes a Dutch one. Yvonne has lived in Botswana and is like a walking library when it comes to southern Africa. She has two daughters and three cats. Namibia often suffers from extreme drought and everyone is involved. I always get annoyed when there is no water from the tap in Nairobi for an hour, that's nothing! In Namibia they sometimes have to contend with waterless weeks. Every wasted drop of water is one too much, so you collect the water from your shower in a container to give the plants something to drink. And you can see that; the plants on the terrace are thriving! Vondelhof is located in downtown Windhoek -as far as you can speak of that, because Windhoek is vast and wide and quiet. You can eat well and there is even a real mall. Unrivaled metropolis – even though it is actually just like Tilburg – if, like us, you've been driving through the desert for weeks.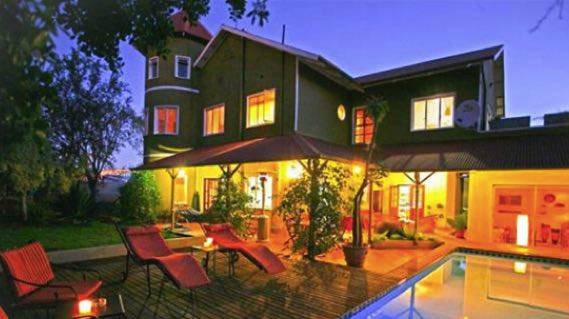 9. OTIJIWARONGO – C'EST CI BON LODGE
The lodge has an African style and a swimming pool, restaurant and bar. Great spot to recover from a long drive. Not so special that you stay there for a week. You can visit the Cheetah Conservation Fund or cross from here to the Waterberg Plateau National Park.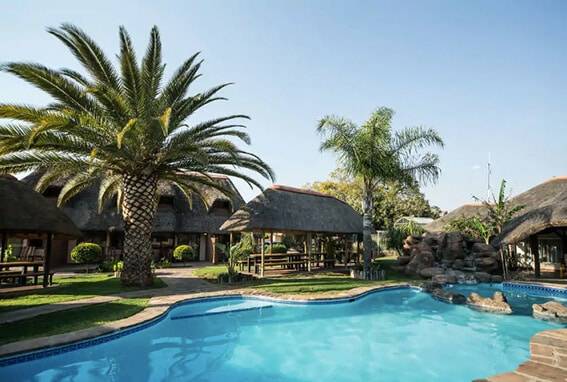 8. SPITZKOPPE – SPITZKOPPE COMMUNITY RESTCAMP
Spitzkoppe is Eden. They say themselves. But actually we totally agree. Off the beaten track, small pool, 1 km from Namibia's 700 million year old matterhorn. This is every nature lover's geological wet dream going hard on minerals and granite pillars. Include a lot of little yellow and black Weaverbirds and you have a pretty good idea of ​​this community. This is a campground. So there are no lodges. Minus: These campers are proud that they are really campers and have a very high 'nice outdoor' content. So do not stumble over the canvas hats and Teva slippers, but be wise and park your 4X4 so that you have nothing to do with these responsible outdoor people. Plenty of space.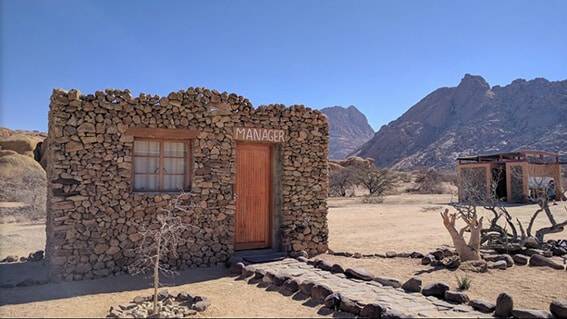 A typical Namibian farm in the middle of the vast and endless Namibian desert. The Namtib Desert Lodge is perfect for learning more about the desert, taking walks and exploring the farm. There is no swimming pool or internet – just the beauty of nature and the friendly farm staff. There are also quite a few Quiver Trees in this region. The trees are named after the bark that was once used by the Bush to make darts. Actually, the Quiver Trees are not trees at all, but large succulents that can live up to 300 years. A piece of human hand in the middle of an otherworldly but bizarrely beautiful region at the mercy of the whimsical elements.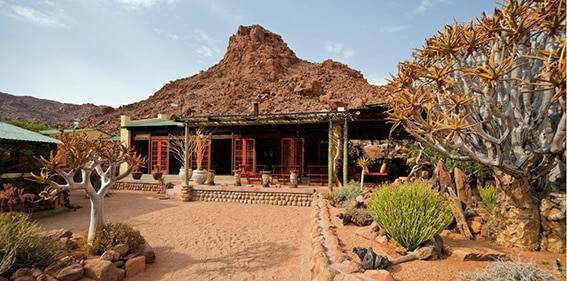 6. DAMARALAND – HUAB LODGE
Huab Lodge in Damaraland, started as an idea to generate funds to save Namibia's desert elephants from poaching. Since 1992 the awareness of the population has increased considerably and the residents realize that the "value" of the elephant as a tourist object is a lot friendlier and sustainable than just killing the animal. Fortunately. The original farmland is a small, unique area called Monte Carlo, which has a beautiful view of the dry Huab River. Huab Lodge is super off the beaten track: It's peace & Silence here. People are super hospitable, they will pamper you completely. It is often very quiet and you are the only one in the Lodge.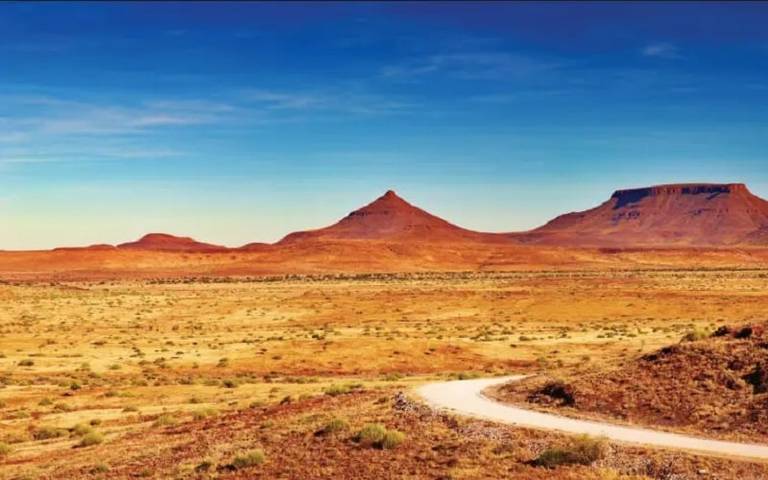 Named after water sources, the Waterberg Plateau National Park is a fascinating place with sandstone cliffs, 200-year-old dinosaur footprints and petrified sand dunes. Unlike much other Namibian country, there are many natural water sources here that make the area very fertile. As a result, the park is home to a wild and colorful collection of plants and animals that live here in luxury, peace and abundance. Lucky Bastards…! Waterberg Camp underwent an extensive renovation in 2007. The camp is located at the foot of the cliffs of the Waterberg plateau. There is a simple kiosk and a shop with basic groceries such as beer, wine and wood. You eat in the old, historic Rasthaus where the camp's restaurant is. This was built in 1908 and was originally used as a police station.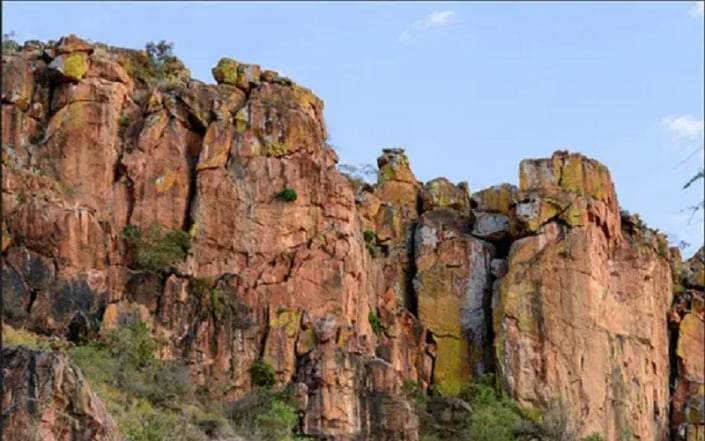 Curious about all our destinations?
My fiancé took me here when he just proposed to me. Can I judge objectively, mwah, I am pretty devastated by my amorous memory. This place is heaven! There is a beautiful swimming pool, a very good cook and you can walk for hours. You can also abseil from the gigantic cliffs here. It is super remote. Pricey, kind of. But you will never forget this stay. The zebras tap their hooves over the slates that litter it here, a magical sound that penetrates even your sleepy lodge to your afternoon delight. Sometimes you are startled by Cheetahs who are after a baby zebra and just kill the poor little one during your supper. Nature is cruel but nurtures love. Peace!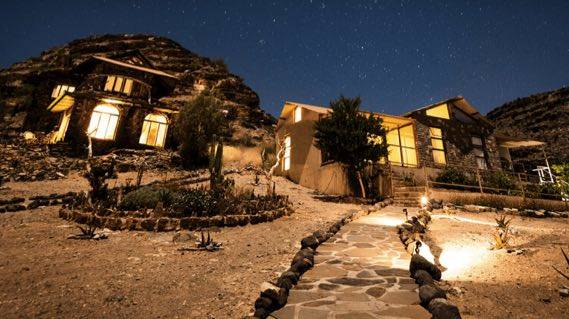 3. GRUNAU – SAVANNAH GUEST FARM
In the middle of nowhere is the farm of Erich, a Namibian with German ancestors, between the windmills and deserted ruins. This sheep farm is basic. You have bedrooms in the old farmhouse, in the old stables or in an outbuilding. You can also sleep with six in a super simple apartment. You can opt for a self-catered accommodation, but there is really nothing in the area; so give yourself some rest and opt for the dinner, bed & breakfast option. The food is very good, very German, so expect a lot of red cabbage in wine and cutlets. The pool is a bit dingy, but we were on it when it was so hot that everything languished in the sun … You can take great walks here and wander for hours without encountering a simple soul, don't get lost. The nearest petrol pump and supermarket – with 1 onion and 2 dried tomatoes on the shelf – is 56 km away, but that is the same village. The cattle are grazing on the savannah and the cowboys live with their families on the edge of the plot. If it doesn't rain for too long, they drive the herds to graze hundreds of miles away. Like being in a western. Grunau is really for those who can enjoy themselves. For those who ride like a loneley cowboy through the deserted wasteland on – also possible – a horse. Erik has no website… PO Box 14, Grünau; tel / fax: 063 262070; email: [email protected]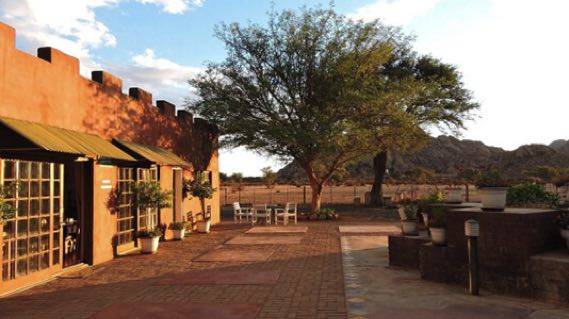 This small camp with 4 lodges is located in the Nkasa Rupara National park on the border with Botswana. Start your adventure here and then disappear into the wilderness. The lodges are located in the middle of the green plains and oases. Antelopes, elephants and buffaloes trudge past when you slide in your little Cortadot with -German, if that goes well- croissant in the morning. The wonderful lodges are 100% run on solar power; green water and electricity! This makes Jackalberry Camp completely self-sufficient. & WeLikeThat!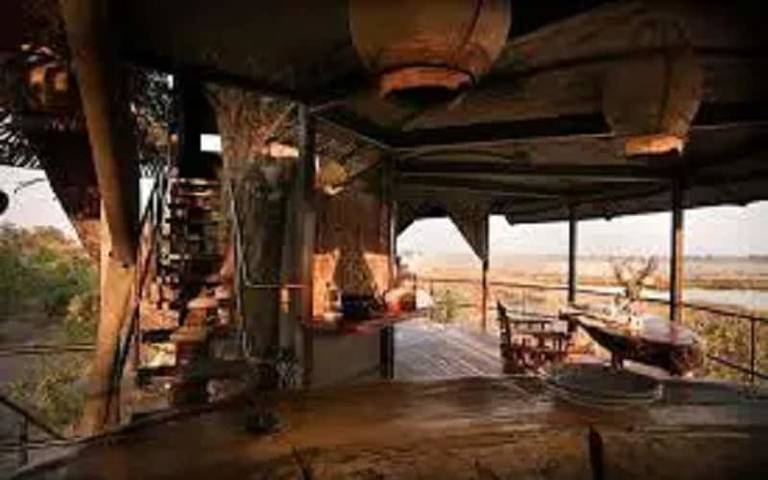 Casino town Swakopmund is a center of entertainment. Lose yourself – and your hard-earned holiday money – in the casinos, drink yourself a lot in one of the bars or dance the night away on the beach. Swakopmund has always been a bathing and sanctuary for the elite. Since the discovery of uranium about 120 km away, it has also been the base of the workers, adding a little scruffy touch. A raw edge, yes, but that also suits this cowboy style. You can of course book an airbnb, there are plentiful or check in at the BackpackersHotel Swakopmund – cozy triktrakken & oldskool lounging around. But you can spend the night in the Stilz really off the beaten track just outside Swakopmund. These six bungolows on stilts with a view of the sea and especially the sea are a real eye-catcher. Treat your sweetheart to such an uber-romantic, overflowing, floating box bed and end that sultry night with a champagne breakfast in bed. Romance in the middle of Namibia's city of sins.